One of my favorite breeds of cats is the Siamese, I  have many fond memories of my grandparents Siamese cats, Moxie and Scooter. The Siamese cat has a long and rich history including being sacred and guardians of temples.  The Siamese cat has many distinctive features and coloring.  They have a triangular- shaped head, enchanting blue eyes, large ears, an elongated slender muscular body and four distinct types of fur coloring. Due to their very short hair, they don't need a lot of grooming.  When I think of Siamese cats, I think of those with the Seal Point fur coloring but there is also the Blue Point, Chocolate Point and Lilac and all  four are recognized by the Cat Fanciers Association and the World Cat Federation. There many breeds that have derived from the Siamese that include the Bengal, Burmese, Himalayan and the Tonkinese just to name a few.
Siamese cats are said to have traits similar to dogs  by being loyal, affectionate and can be trained to do tricks, some are even willing to walk on a leash . They are social creatures and enjoy the company of humans and other cats .Siamese are very intelligent , curious . vocal and don't like to be left alone for long periods of time and if they are could suffer from depression.   They don't like to be ignored and can be demanding and will howl and yowl til it's needs are met. They are very good with children and are tolerant of young children. Because of their curious nature, it is suggested to cat proof their surroundings by securing loose wires, putting child locks on shelves and screens in front of fireplaces etc..,.
They have a lifespan of 12-14 years but can live longer.  They can develop early onset kidney disease which causes premature ageing, increased thirst, poor appetite, weight loss, vomiting, bad breath and a poor coat can lead to an early death. The kidney disease can be slowed with medication, prescriptions diets and regular visits. They also can develop weaknesses in the immune system making them vulnerable to Feline Leukemia.  They can have eye twitches with their eyes going side to side and can be prone to lung infections especially as kittens.
Because Siamese cats are social creatures and crave attention, it is best to spend as much time with them as possible or have two so they can keep each other company.  So if you can't get a dog but want  traits of  a dog then consider getting a Siamese cat. Just remember they are very intelligent and  vocal but also very loyal and affectionate.
Loving what we do at Jen's Gentle Pet Sitters.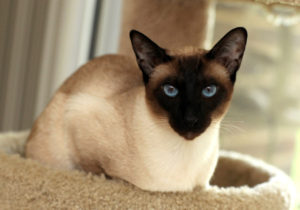 Today, I'd like to introduce you to the Chesapeake Bay Retriever which just happens to be the state dog of Maryland. They became the state dog in 1964. They are also the mascot for the University of Maryland Baltimore County. The Chesapeake Bay Retriever is one of few breeds that was developed in the United States. Legend has it that there was a shipwreck off the coast of Maryland and on it were two Newfoundland puppies that were bred to Coonhounds. The American Kennel Club recognized the breed in 1878. They are listed  in the Sporting or gun dog category. Chesapeake Bay Retrievers are ranked as the 43rd most popular breed.
The Chesapeake Bay Retriever are also known as Chessies and Chesapeakes. Chessies only have the retriever name and are characteristically different from the Golden and Labrador  breeds of Retrievers. The Chesapeake Bay Retriever's size can range from medium to large. Their lifespan is 10-13yrs.  They have powerful bodies with strong jaws. They have a double coat that has an  abundance of natural oils  making the breed suitable for the icy waters of the Chesapeake Bay.  The outer coat is  short, thick, hadrsh and wavy. The undercoat is fine dense and wooly. Chessies  range in colors of Brown, Sedge and Deadgrass.
Chessies become deeply attached and devoted to their families. They thrive on companionship and like to be wherever you are but  aren't ones to  usually wear their heart on their sleeve.  They can be emotionally in tune with their favorite people.  Chessies tend to be on the more sober and thoughtful side . Some other traits of the Chesapeake Bay Retriever include intelligence, endurance, intense loyalty, protectiveness sensitivity  as well as being stand offish and serious.  Most have  assertive and confident traits.  As a breed they tend to  have a socially dominant personality. When confronted with a threat a proper Chessie would more likely fight than flee. As puppies they are calm , relatively easy and eager to train . They also have a relatively good attention span.  Time , patience and a bit of authority is needed to train them. They need to know who the Alpha's are.
We enjoy what we do at Jen's Gentle Pet  Sitter!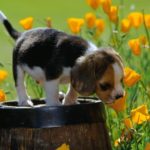 Springtime is here, people and pets are apt to spend more time outdoors among blooming flowers ,warmer temperatures and longer days . During spring, Easter is celebrated with lilies, chocolates and plastic colored  grass which are all hazardous to our fur babies.  Lilies are fatal to cats if ingested.  Chocolates are toxic to both cats and dogs. The plastic grass used in Easter baskets if ingested can obstruct the digestive tract which can cause  severe vomiting and dehydration.  Popular springtime plants like Rhododendrons and Azaleas are highly toxic to pets and can have fatal consequences.  It doesn't matter what the season is  so please don't leave antifreeze around because it is toxic to animals.
With the warmer temperatures,  more people tend to travel with their fur babies in tow so please make sure When traveling with your furry companions, make sure they are secured in a crate or wearing a seatbelt harness  specifically designed for them. It is also a good time, to make sure their vaccines are up to date, heartworm is prevented  and flea and tick prevention is still being done.
During spring, our feathered friends tend to be more active and become prey for hunting cats. Tips for keeping birds alive include fastening a bell to the cat's collar, making  sure to avoid main feeding times like sunset, sunrise or after bad weather because that is when the birds seem to be most active . Feed your cat before letting it out though it is highly recommended to keep your cat indoors.
Just like us humans, they can get allergies from dust, plants and pollens. Allergic reactions to said allergens can include  itching, minor sniffling and sneezing and it is best to get the animal to a vet ASAP.. Cats and dogs can also suffer from allergic reactions to insect bites and stings which can cause them to go into anaphylactic shock.
Enjoy the nice weather and keep yourself and your fur babies Happy loved and safe.  Loving what As th we do at Jen's Gentle Pet Sitters.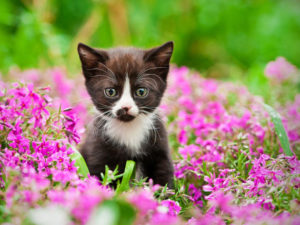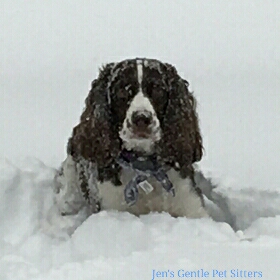 I enjoy a nice snow fall, watching the snow as it gently falls from the sky but I don't like the cold. Going outside, we dress up in hats, gloves, scarves, boots and a heavy coat just to stay warm. Our furry friends also like to stay warm when it's cold out. They like to cuddle with their human, under a blanket, in a soft bed or catching some rays of sun. Just like us humans, some can adapt to and / or are more tolerant of the cold like Siberian Huskies and Alaskan Malamutes because their coats are thicker but it' s still not a good idea to leave them outside for too long, especially during the winter and summer months.
When walking dogs, wipe their paws to get rid of residue and debris from leaked radiator fluid and deicers which can cause damage to their very sensitive paws. Sometimes ice can get between the toes of a dog and it might help to trim the hair between their toes. If you have to deice, it's best for all if you use a pet friendly deicer. On smaller dogs or short haired breeds like the Dachshund and Chihuahua, it's ok to put them in a sweater to keep them warm.
Check your car engine, blow your horn or make a loud noise in case a feral or stray cat finds its way under your hood to keep warm. It's never a good idea to leave a pet in a car. The key is to know your pets limits because like us humans they too can be sensitive to temperature changes. It's best to keep your pet indoors during the cold winters but please make sure your house is pet friendly and safe. Keep Warm.
We love what we do at Jen's Gentle Pet Sitters.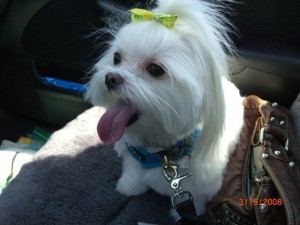 We have the New Client packet available for 2016. Please download and print out this important packet prior to pet sitting service. We looking forward to taking care of your loved one.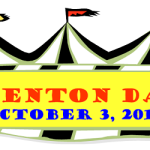 Odenton Day is October 3rd
1425 Annapolis Road in Odenton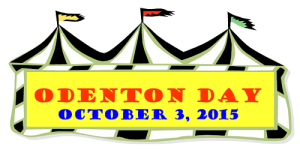 Jens Gentle Pet Sitters will be participating in Odenton Day this October the 3rd. So come out and visit us!
Come on out for a day of free Fun, Food, and Learning with Odenton Day 2015. It runs from 9AM to 2 PM at the Odenton Volunteer Fire House on 1425 Annapolis Road in Odenton. Scheduled events include the following:
• Odenton Volunteer Fire Company Open House
• Free hot dogs, chips, and drinks
• Music, dancing, and martial arts demonstrations
• Free shuttle bus to Odenton Heritage Society
• Bus tour of historic sites
• Displays by West County organizations and businesses
• Fun and activities for kids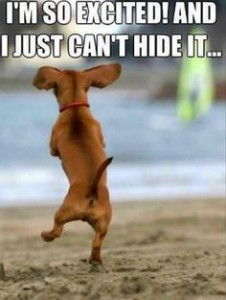 Welcome back All!  At JGPS, whether it's the high standard we expect from our employees or the services we offer, we are always trying to improve our company. As the writer of this blog I am always trying to do the same.  Whether its sharing stories of my pets crazy antics or talking about serious subjects that I feel are important & educational to my readers, I want it to be always evolving & never boring. Having said that, I would love to share with you a new addition coming to  our blog called "Spotlight On…"   Starting next week, by random drawing, we will choose a Pet of the Week and feature them in "Spotlight On…" which will include a bio with photos of that weeks pet. If your pet is selected, I will either give you  a call or email questions to you  about your "baby" & ask for photos you would like to share in addition to the bio of your pet. We all love our pets very much and,  I'm not sure about you, but I'm happy to talk about, show pictures of & brag on any one of our furry babies at any given moment so I thought I would give our clients a chance to do the same. I'm looking forward to learning more about the pets that are in our care & I think you all will enjoy the new feature so keep a look out for it.
The second item I want to mention in this weeks blog is our 3rd Annual Winter Coat Drive that I posted a blog about on September 22. We have already collected boxes & bags of coats & blankets & clothing and would be more than happy to see it continue at the incredible rate its been going. Like I mentioned, this is our 3rd year doing this and we couldn't be more appreciative to our clients & friends that have come through for us again as they have the past two years – You all are amazing – Give yourself a hand (or a paw 🙂  I am collecting in the Baltimore County area & Jen is collecting in Odenton for Anne Arundel County so please feel free to contact me if you have things to donate but need them picked up & we can make arrangements 443-878-3883…thanks again!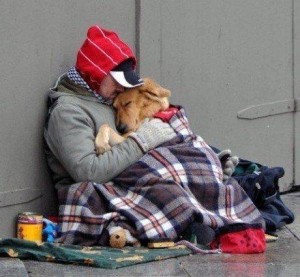 "Ode to a Dog" by WiseWilson , Palo Alto, CA
Because of you,
someone is always
joyous when I
return home.
Because of you,
I am
never cold,
when I lie
on the floor.
Because of you,
the click of a lock,
is greeted by a jingling of metal tags.
Because of you,
I am
forced,
to run around and play.
Because of you,
one hug
makes everything
seem a little better.
You are always there,
you always love me.
You never talk back,
and you always forgive.
You are special,
you understand me
better then anyone.
You calm me down,
and make me reasonable.
I love you,
with all my heart.
     I saw this poem online & loved it because it was simple & oh so true so I had to share it with you all.  It sums up every dog I've ever had without a doubt.  I always used to think I rescued animals but the truth is I think they rescued me in an entirely different way. As I glance over at Sophie laying sprawled out on the living room floor, perfectly positioned in between the front door & the kitchen all I can think is "How can something that can't even talk to me make me feel so safe & secure, loved & protected and totally relaxed?" The reason I believe is that with pets, words aren't needed. The wag of a tail, ears raised up or flattened back, a lick,  their paw on your hand, head on your lap, a figure eight around your ankles, toys dropped at our feet, barks & meows, etc are all just some of their ways of speaking to us & the rest of the vocal gap between us is covered by the immense bond we feel with them. They truly are a gift from God & should be treated that way always.  Thank you to all my fellow furry baby lovers out there for reading my blog every week. When you finish reading this go & give your baby (yes 120 lb dogs can still be babies believe me 🙂 an extra kiss & cuddle & tell them Cara & the gang said "Hey"
Peace, Love & Fur, Cara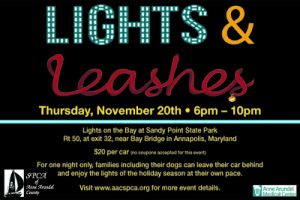 Join us for this years Holiday Bash for you and your furry family! Grab your all of your family for this opportunity to stroll through the amazing display of lights at Sandy Point State Park. The cost is $20 per car and is sponsored by the AA County SPCA After you enjoy the lights there will be food, hot beverages, and special vendors (including us), as well as pets waiting to be adopted.
It's Time To Think About Your Dog Walking/Pet Sitting Needs.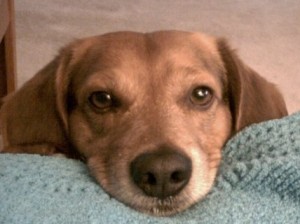 Jen's Gentle Pet Sitters, LLC makes this easy for you. Leave your loved ones in the comfort and familiarity of their own home or ours and know they are safe and secure with Jen's Gentle Pet Sitters' staff. We provide all the love and attention that your pets deserve. Pet sitting services offered from 15 minutes through 24 hour care.
Does your dog need to exercise more? Call us now so that we can start walking your dog on a daily/weekly basis. We offer dog walking services from 15 through 60 minutes. Book five or more 30 minute or longer walks within the same week and receive a 15% discount!
Jen's Gentle Pet Sitters, LLC is a full-service pet sitting/dog walking company serving your community. We are bonded and insured. Call 443-691-9319 or email JensGentlePetSitters@comcast.net. Please view our website at www.JensGentlePetSitters.com. Thanks!
Every new client booked within the month of October, Jen's Gentle Pet Sitters, LLC will donate $5.00 to Susan G. Komen For The Cure.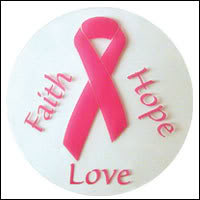 This weeks post is dedicated to anyone who has been touched by the awful disease of breast cancer.  Whether you have suffered through the disease yourself or watched a loved one endure the hell of chemo & radiation, it seems we have all been affected by breast cancer in some way or another.
I thought I knew a lot about breast cancer until I sat down & started  gathering info for this blog.  The numbers are staggering and truly surprised me.  Don't get me wrong, scientists have made huge strides toward fighting this disease but they still have such a long way to go.  Here are a few facts I learned:
BREAST CANCER STATISTICS:

The two most common risk factors for breast cancer are:

Being female
Getting older

All women are at risk for breast cancer. The risk of getting breast cancer increases as you age. Most breast cancers and breast cancer deaths occur in women aged 50 and older

No matter your age, you should know how your breasts normally look and feel. If you notice any changes, see your health care provider.
Breast cancer is the most common cancer among American women, except for skin cancers.  About 1 in 8 (12%) women in the US will develop invasive breast cancer during their lifetime.

The American Cancer Society's estimates for breast cancer in the United States for 2014 are:

About 232,670 new cases of invasive breast cancer will be diagnosed in women.
About 62,570 new cases of carcinoma in situ (CIS) will be diagnosed (CIS is non-invasive and is the earliest form of breast cancer).
About 40,000 women will die from breast cancer

Breast cancer is the second leading cause of cancer death in women, exceeded only by lung cancer. The chance that breast cancer will be responsible for a woman's death is about 1 in 36 (about 3%). Death rates from breast cancer have been declining since about 1989, with larger decreases in women younger than 50. These decreases are believed to be the result of earlier detection through screening and increased awareness, as well as improved treatment.

At this time there are more than 2.8 million breast cancer survivors in the United States. (This includes women still being treated and those who have completed treatment.)
At Jen's Gentle Pet Sitters, LLC, we are not only worried about your animals being cared for properly but we also want our clients healthy & happy for as long as possible.  We would like every woman out there, regardless of race, age, creed, religion or finances, to be given the opportunity of a having a mammogram performed. We will be donating $5 from every new JGPS client in the month of October to the Susan G. Komen Breast Cancer Foundation. We would also like to urge all women out there to know how to properly perform a self breast exam as this is where a majority of women realize something is wrong which leads them to get a mammogram done which could end up helping to save their lives.
Please follow this link from Johns Hopkins University to learn the technique for a breast self exam:  http://www.hopkinsmedicine.org/healthlibrary/conditions/breast_health/how_to_perform_a_breast_self-examination_bse_85,P00135/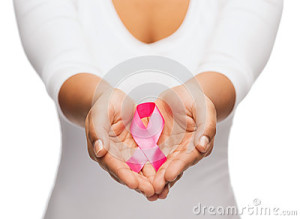 I would love to have everyone who reads this blog to have a chance to remember someone you love who has had breast cancer whether they lost their battle, have been survivors for 10 years or are currently fighting for their life…please type the persons name & relation to you & feel free to share the story of how it affected you.  Knowledge truly is power and I am hoping I have helped at least one person reading this, as scary as it may be, to call & make that appointment for a mammogram because we can't fix what we don't know is broken, right?
Thanks for taking time to stop by our blog page.  Sophie will be back next week with more of her crazy puppy stories but in the meantime she says "CHECK YOURSELF" and remind your friends & loved ones to do the same.
Peace, Love & Paws, Cara