We are Looking for a Few Good Pet-sitters!
We are so excited that we have grown. Our new expanded areas will include all of Columbia, MD!
Do you know someone who loves animals? Has a flexible schedule? Is willing to work Weekends & Holidays? Lives  in the Columbia Area? Has their own transportation?
We are looking for some day-time dog walkers & general pet sitters who would like to come and work with our team in the Columbia, MD area. At Jen's Gentle Pet Sitters, we believe the most important quality in a pet sitter is the love of animals. If you, or someone you know has this quality, is responsible & punctual, and is looking to supplement their income, we would love to hear from you!
Please remember that we work when everyone else is off. That means weekends & holidays are our busiest times.
Fill out an application today or contact us at: 443-691-9319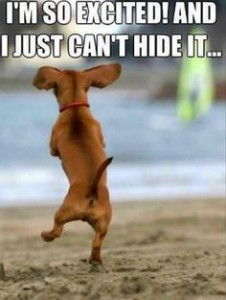 Welcome back All!  At JGPS, whether it's the high standard we expect from our employees or the services we offer, we are always trying to improve our company. As the writer of this blog I am always trying to do the same.  Whether its sharing stories of my pets crazy antics or talking about serious subjects that I feel are important & educational to my readers, I want it to be always evolving & never boring. Having said that, I would love to share with you a new addition coming to  our blog called "Spotlight On…"   Starting next week, by random drawing, we will choose a Pet of the Week and feature them in "Spotlight On…" which will include a bio with photos of that weeks pet. If your pet is selected, I will either give you  a call or email questions to you  about your "baby" & ask for photos you would like to share in addition to the bio of your pet. We all love our pets very much and,  I'm not sure about you, but I'm happy to talk about, show pictures of & brag on any one of our furry babies at any given moment so I thought I would give our clients a chance to do the same. I'm looking forward to learning more about the pets that are in our care & I think you all will enjoy the new feature so keep a look out for it.
The second item I want to mention in this weeks blog is our 3rd Annual Winter Coat Drive that I posted a blog about on September 22. We have already collected boxes & bags of coats & blankets & clothing and would be more than happy to see it continue at the incredible rate its been going. Like I mentioned, this is our 3rd year doing this and we couldn't be more appreciative to our clients & friends that have come through for us again as they have the past two years – You all are amazing – Give yourself a hand (or a paw 🙂  I am collecting in the Baltimore County area & Jen is collecting in Odenton for Anne Arundel County so please feel free to contact me if you have things to donate but need them picked up & we can make arrangements 443-878-3883…thanks again!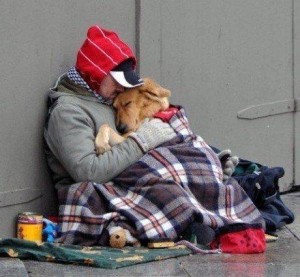 "Ode to a Dog" by WiseWilson , Palo Alto, CA
Because of you,
someone is always
joyous when I
return home.
Because of you,
I am
never cold,
when I lie
on the floor.
Because of you,
the click of a lock,
is greeted by a jingling of metal tags.
Because of you,
I am
forced,
to run around and play.
Because of you,
one hug
makes everything
seem a little better.
You are always there,
you always love me.
You never talk back,
and you always forgive.
You are special,
you understand me
better then anyone.
You calm me down,
and make me reasonable.
I love you,
with all my heart.
     I saw this poem online & loved it because it was simple & oh so true so I had to share it with you all.  It sums up every dog I've ever had without a doubt.  I always used to think I rescued animals but the truth is I think they rescued me in an entirely different way. As I glance over at Sophie laying sprawled out on the living room floor, perfectly positioned in between the front door & the kitchen all I can think is "How can something that can't even talk to me make me feel so safe & secure, loved & protected and totally relaxed?" The reason I believe is that with pets, words aren't needed. The wag of a tail, ears raised up or flattened back, a lick,  their paw on your hand, head on your lap, a figure eight around your ankles, toys dropped at our feet, barks & meows, etc are all just some of their ways of speaking to us & the rest of the vocal gap between us is covered by the immense bond we feel with them. They truly are a gift from God & should be treated that way always.  Thank you to all my fellow furry baby lovers out there for reading my blog every week. When you finish reading this go & give your baby (yes 120 lb dogs can still be babies believe me 🙂 an extra kiss & cuddle & tell them Cara & the gang said "Hey"
Peace, Love & Fur, Cara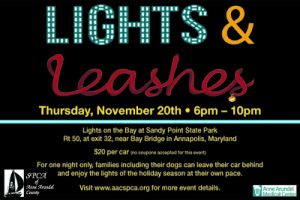 Join us for this years Holiday Bash for you and your furry family! Grab your all of your family for this opportunity to stroll through the amazing display of lights at Sandy Point State Park. The cost is $20 per car and is sponsored by the AA County SPCA After you enjoy the lights there will be food, hot beverages, and special vendors (including us), as well as pets waiting to be adopted.
It's Time To Think About Your Dog Walking/Pet Sitting Needs.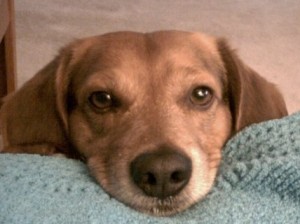 Jen's Gentle Pet Sitters, LLC makes this easy for you. Leave your loved ones in the comfort and familiarity of their own home or ours and know they are safe and secure with Jen's Gentle Pet Sitters' staff. We provide all the love and attention that your pets deserve. Pet sitting services offered from 15 minutes through 24 hour care.
Does your dog need to exercise more? Call us now so that we can start walking your dog on a daily/weekly basis. We offer dog walking services from 15 through 60 minutes. Book five or more 30 minute or longer walks within the same week and receive a 15% discount!
Jen's Gentle Pet Sitters, LLC is a full-service pet sitting/dog walking company serving your community. We are bonded and insured. Call 443-691-9319 or email JensGentlePetSitters@comcast.net. Please view our website at www.JensGentlePetSitters.com. Thanks!
Every new client booked within the month of October, Jen's Gentle Pet Sitters, LLC will donate $5.00 to Susan G. Komen For The Cure.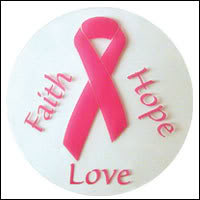 This weeks post is dedicated to anyone who has been touched by the awful disease of breast cancer.  Whether you have suffered through the disease yourself or watched a loved one endure the hell of chemo & radiation, it seems we have all been affected by breast cancer in some way or another.
I thought I knew a lot about breast cancer until I sat down & started  gathering info for this blog.  The numbers are staggering and truly surprised me.  Don't get me wrong, scientists have made huge strides toward fighting this disease but they still have such a long way to go.  Here are a few facts I learned:
BREAST CANCER STATISTICS:

The two most common risk factors for breast cancer are:

Being female
Getting older

All women are at risk for breast cancer. The risk of getting breast cancer increases as you age. Most breast cancers and breast cancer deaths occur in women aged 50 and older

No matter your age, you should know how your breasts normally look and feel. If you notice any changes, see your health care provider.
Breast cancer is the most common cancer among American women, except for skin cancers.  About 1 in 8 (12%) women in the US will develop invasive breast cancer during their lifetime.

The American Cancer Society's estimates for breast cancer in the United States for 2014 are:

About 232,670 new cases of invasive breast cancer will be diagnosed in women.
About 62,570 new cases of carcinoma in situ (CIS) will be diagnosed (CIS is non-invasive and is the earliest form of breast cancer).
About 40,000 women will die from breast cancer

Breast cancer is the second leading cause of cancer death in women, exceeded only by lung cancer. The chance that breast cancer will be responsible for a woman's death is about 1 in 36 (about 3%). Death rates from breast cancer have been declining since about 1989, with larger decreases in women younger than 50. These decreases are believed to be the result of earlier detection through screening and increased awareness, as well as improved treatment.

At this time there are more than 2.8 million breast cancer survivors in the United States. (This includes women still being treated and those who have completed treatment.)
At Jen's Gentle Pet Sitters, LLC, we are not only worried about your animals being cared for properly but we also want our clients healthy & happy for as long as possible.  We would like every woman out there, regardless of race, age, creed, religion or finances, to be given the opportunity of a having a mammogram performed. We will be donating $5 from every new JGPS client in the month of October to the Susan G. Komen Breast Cancer Foundation. We would also like to urge all women out there to know how to properly perform a self breast exam as this is where a majority of women realize something is wrong which leads them to get a mammogram done which could end up helping to save their lives.
Please follow this link from Johns Hopkins University to learn the technique for a breast self exam:  http://www.hopkinsmedicine.org/healthlibrary/conditions/breast_health/how_to_perform_a_breast_self-examination_bse_85,P00135/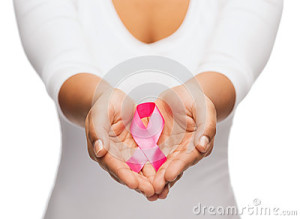 I would love to have everyone who reads this blog to have a chance to remember someone you love who has had breast cancer whether they lost their battle, have been survivors for 10 years or are currently fighting for their life…please type the persons name & relation to you & feel free to share the story of how it affected you.  Knowledge truly is power and I am hoping I have helped at least one person reading this, as scary as it may be, to call & make that appointment for a mammogram because we can't fix what we don't know is broken, right?
Thanks for taking time to stop by our blog page.  Sophie will be back next week with more of her crazy puppy stories but in the meantime she says "CHECK YOURSELF" and remind your friends & loved ones to do the same.
Peace, Love & Paws, Cara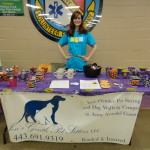 We look forward to it every year, and this year really delivered! Jen's Gentle Pet Sitters rocked a table at Odenton Day 2014, hosted by Odenton Volunteer Fire Company.
Pet Sitter Becca fabulously represented our company at our Halloween themed table, giving away wonderful mini gift buckets of dog and cat toys.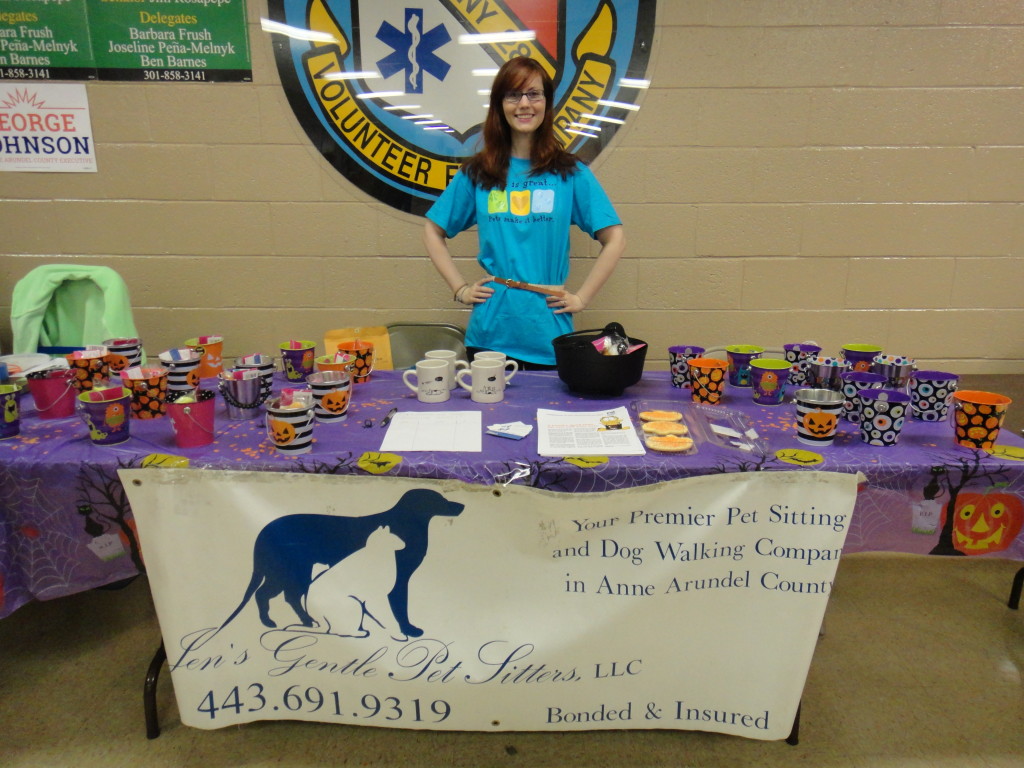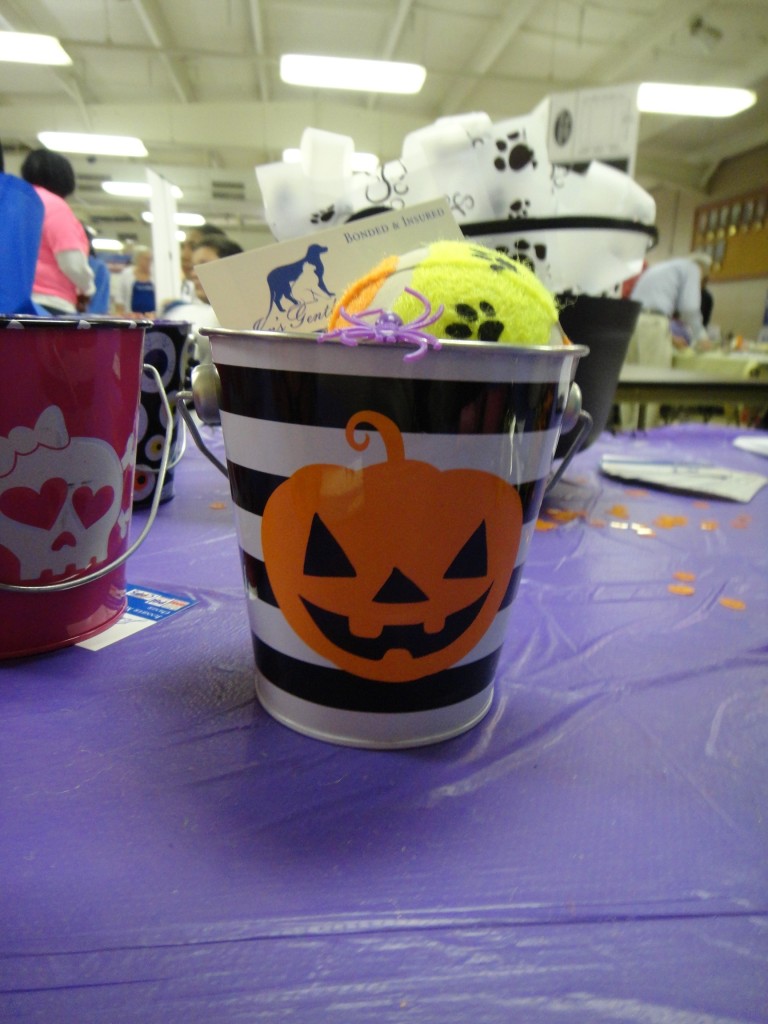 Visitors stopped by for themselves and on the behalf of friends and family to ask about our amazing pet sitting services. Many were shocked at the large service area we cover and how custom their service can be.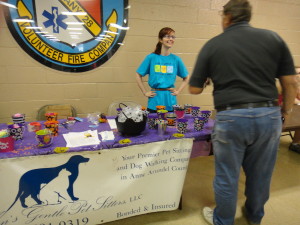 Around the bend, there were dozens of other local business sharing their passions and services. Visitors could also hit a free historic tour and read information about the history and future of Odenton.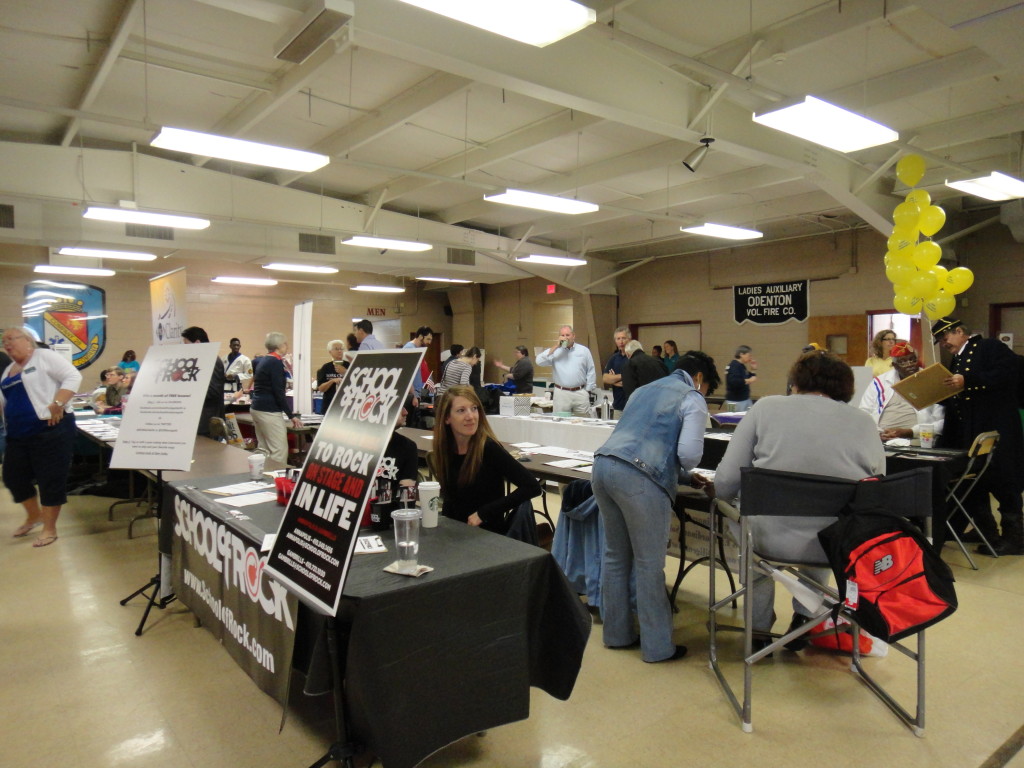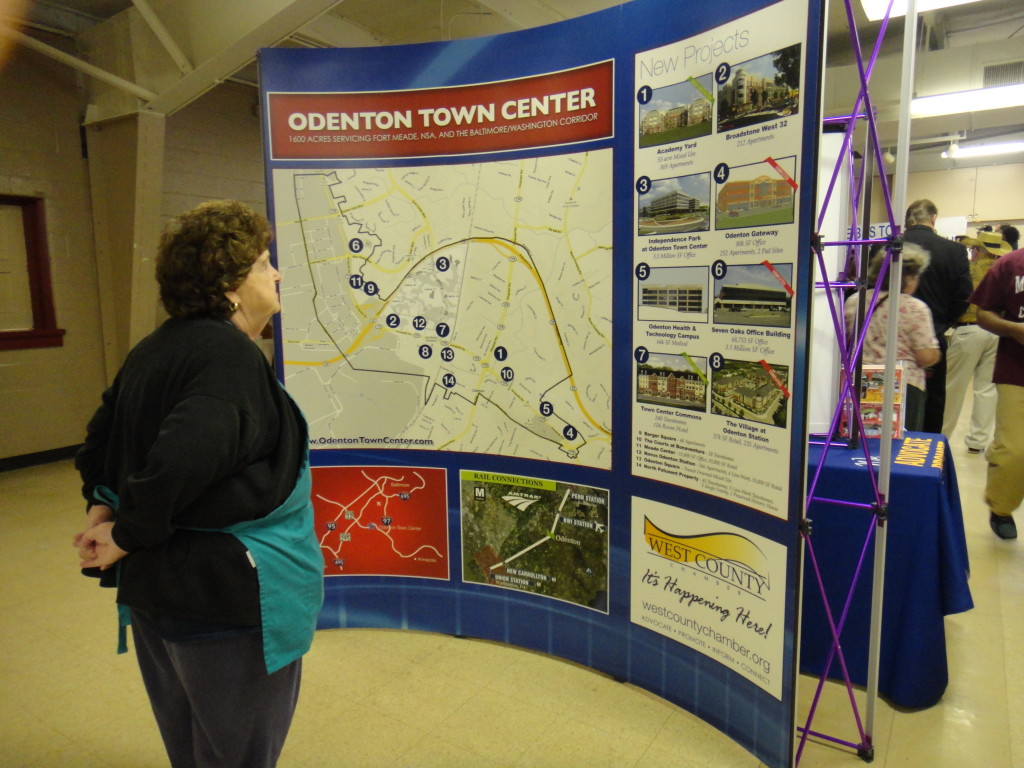 Not to mention free food, music and kid entertainment. These free fried Oreos given by the Crossroads Church were truly delish!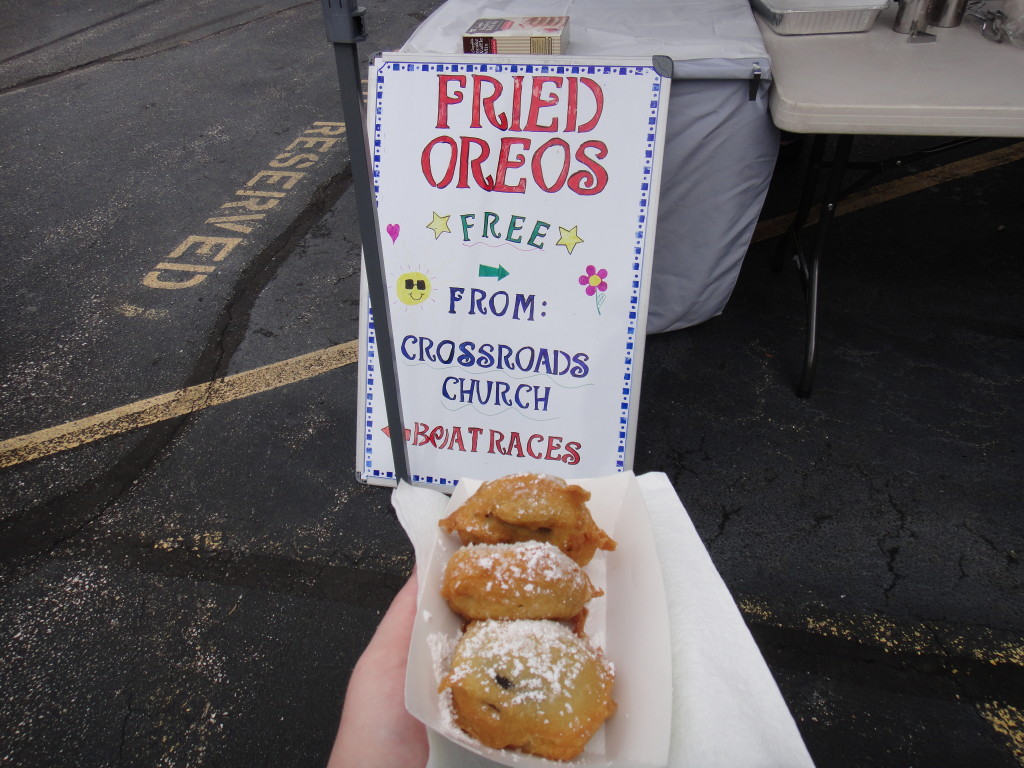 Children laughed and played as they created and raced DIY sailboats down this creative waterway. Of course, they couldn't get enough of the fire engines either.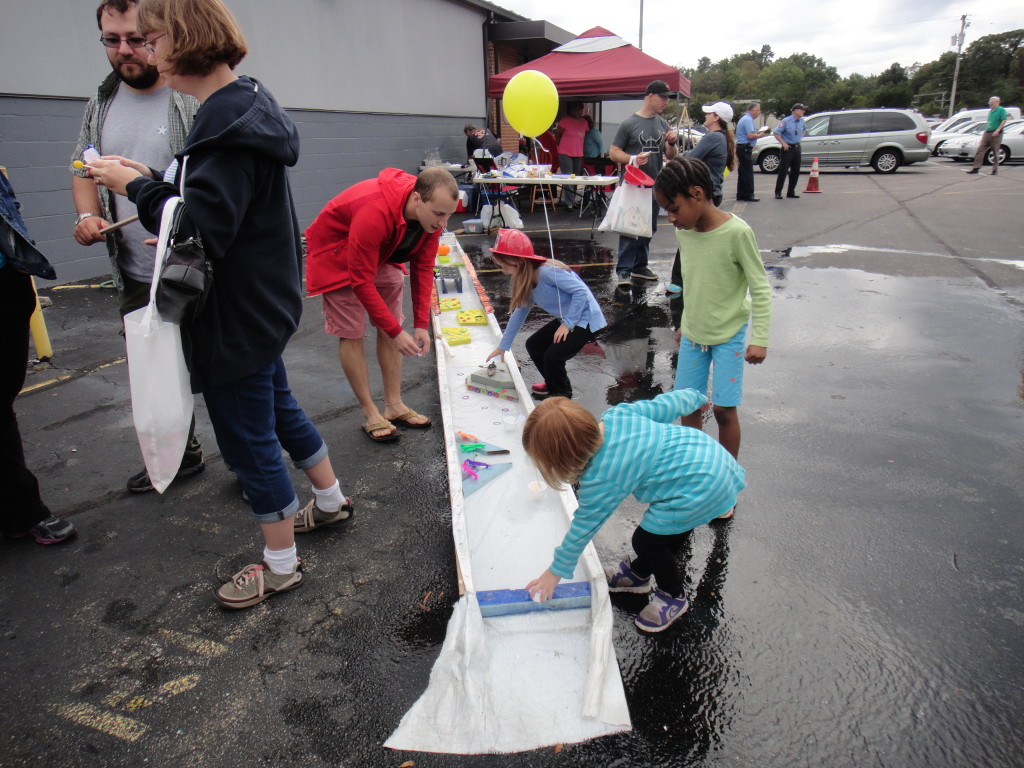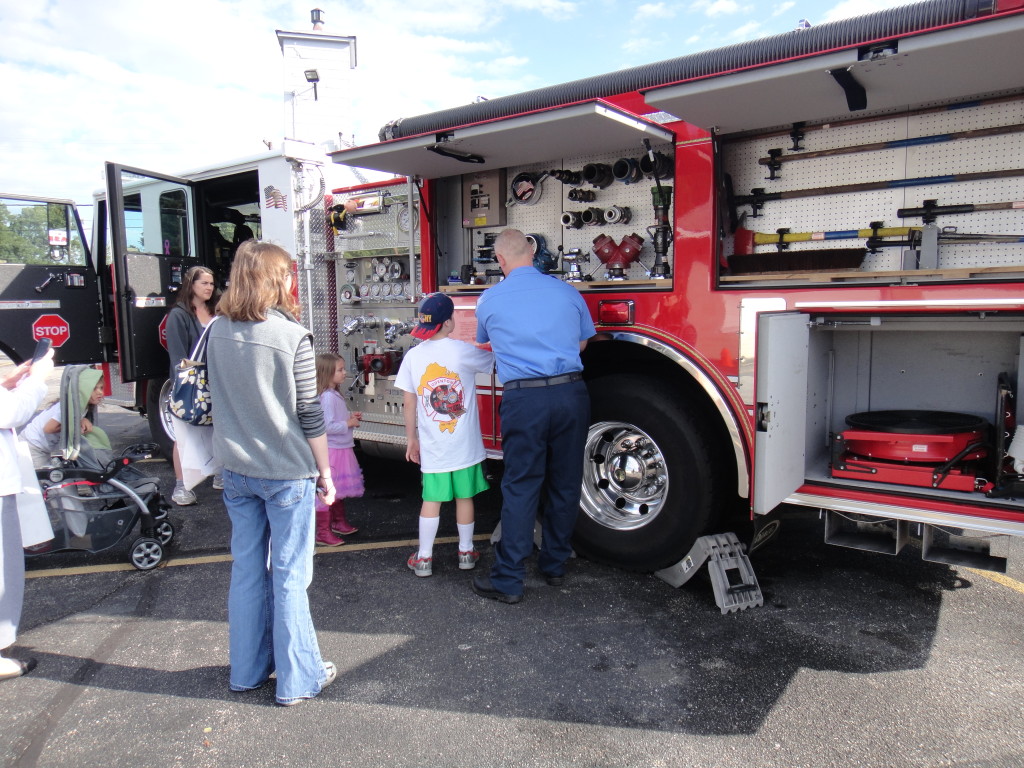 The annual event also paid tribute to it's late founder, Norman G. Meyers. A recognition ceremony was held for Meyers by the West County Chamber of Commerce.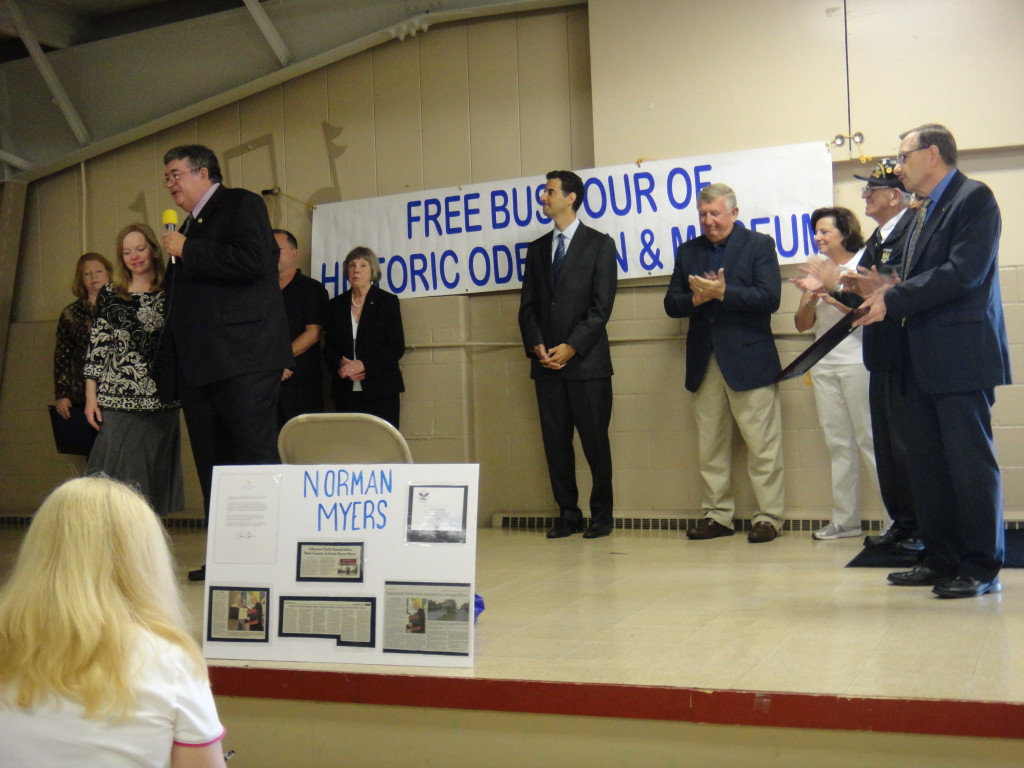 For all who made it out, thank you! I'm sure we all had a wonderful time. If you didn't make it to Odenton day this year, don't fret, you can still take advantage of our wonderful pet sitting services. During the month of Octobor we will donate $5 to the Susan G. Komen breast cancer awareness foundation for every new client.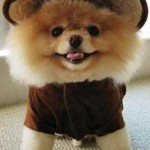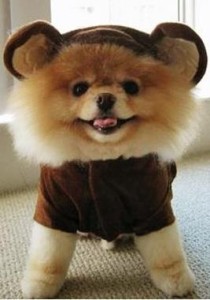 Hey All!  Cara here today – I was finally able to get my laptop out of the paws of the pups so that I can write the blog this week.  Let me tell you, that task was harder than you may think especially after Bear was able to get so much off his chest in his post/vent from last week.  Sophie is practically bursting at the seams wanting to share so many stories with you all as  she is going 2 weeks without being able to write "her blog" but I explained how important it is that I "borrow" her page this week & she seemed to understand (then again I might want to sleep with one eye open tonight, just in case! LOL), but I digress…
Now, back to the purpose of this weeks blog.  Three years ago Jen's Gentle Pet Sitters, LLC & myself teamed up to collect winter clothing for men, women & children in need. Well although it was a beautiful weekend we can all think back to the brutal winter Marylanders endured last year & its safe to assume this is going to be another doozie if you believe in the Farmers Almanac.  SOOO, we are back at it again this year and will be partnering with Sarah's House in Anne Arundel County & Operation BOLT— the Blankets Of Love Tour in Towson MD.  They both do fantastic work and are deserving of any help anyone can give.
We got started a little late last year with the collections so we are trying to do this before the cold hits & people are without sufficient clothing to keep them warm.  We are accepting:
Coats
Gloves
Hats & Scarves
Blankets
Backpacks (a lot of people  don't realize the homeless have very little to their names & the small amount of things they do have, they end up carrying around in trash bags, so backpacks & gym bags are definitely needed)
Hand & Feet Warmers to put inside shoes & gloves (like they sell at sporting goods stores)
and basically anything else you all can think of to help those in need
Let me very honest & tell you that this is beyond near & dear to my heart.  I had moved away from Howard County back in 2003 and when I came back to the area  for a family emergency I found myself with nowhere to stay let alone live & there  happened to be a storm that night that left almost a foot of snow on the ground.  I barely made it to Grassroots Shelter (one of the most amazing organizations) trudging thru the snow in jeans, tennis shoes & a jacket – thanks be to God that a police cruiser saw me,  stopped & took me to the shelter.  When I got there the place was overflowing but I was grateful to be in out of the snow so when they told me the floor was the only place available to sleep I was completely fine with that…and that is where I lived for almost a month on & off between couch surfing at friends.  The shelter had woman & their children there & to see these people with their kids & a bag full of belongings killed me to no end.  So this is how I know how bad it is to be on the streets and the truth is its not always what others think it is.  When you see a homeless person, be honest, one of the 1st things we think are "look at that druggie" and I have learned firsthand that's a total misconception. I will get off my soap box now…lol but just wanted to stress why I feel so deeply about this.
Anyway, the main point here is I know we have a lot of great clients & a lot of great friends & I think we will surpass the collections of the past 3 years this year by getting an early jump on it. I will make arrangements for all donations to be picked up & delivered. All you all need to do is go through your closets & start taking out stuff you haven't used in God knows how long & probably went "out of style" 5 minutes after you bought it with the way fashion is these days but that's ok because believe me homeless people aren't worried about how they look – they're just trying to get through another day on the streets without freezing.
Please call me at 443-878-3883 & I will set up a time to pick up whatever everyone can spare.  Every little bit helps so even if u have a coat or 2 that would be fantastic. We will be continuing the collections through out the winter months so please tell others about this…a flier will be going around AA County & Baltimore areas very soon but word of mouth & social media can do way more than a flier.  Your assistance is sooo appreciated.  Also if you know anyone who needs assistance please let me know & I will do whatever I  can to help them get the resources they need.
Thank you all a million times over.  We can only keep what we have by giving it away folks!
Peace, Love & Fur, Cara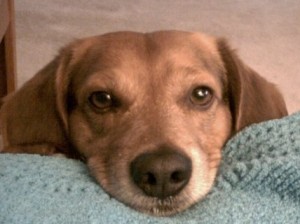 I cannot believe this! I feel so betrayed…how could Mommy let Sophie write a blog without offering that job to me first?? I don't know how long this has been going on but I intend on putting a stop to it immediately.  Let me start by introducing myself. I am Bear…Bear the Beagle & I am 14 years old. My age alone should have been enough for Mom to have realized that I would be the one more suited to write a pet blog, but, NOOOO! No one asked me what I thought about it and I haven't even told Maggie yet (she's a yellow lab & my other sister).  I would've never known about this whole pet blog deal Sophie was involved in had I not gone onto Moms laptop to play a little Texas Hold 'Em (a dog has to unwind after a long day off walks, eating & sleeping you know?)  Anyway, right there before my beagle eyes was  story after story about our family written by Sophie, my black lab/beagle mix sister. I'm not saying Sophie can't write or that she doesn't know what she's talking about, I just think someone a little older,  a little wiser, & a lot more street smart would've been the better choice but hey, that's just one dog's opinion, right?
Let me tell you a little about me. I meet my Daddy Chaz through my old Daddy, Mr. Charles, who saved me from a very bad life in a place called Curtis Bay. When I say a bad life I mean some people were very mean to me. I even had my 4 bottom teeth kicked out by a mean human & was very scared of people but didn't let that stop me from loving others. Its not their fault other people are mean.   Mr. Charles was my Daddy's Dad & we moved away from the place we lived and  in with Chaz back when Mr. Charles got really sick with something they call cancer & they took him to a hospital one day but said he was too sick to come back home to take care of me & I didn't know what I was going to do.  Chaz had just met my Mommy Cara about 2 weeks before Mr. Charles got sick.  He had brought her to our house & I was the 1st one to greet her at the door and even brought one of my socks to her to let her know I liked her. Anyone who knows me knows I love nothing more than a nice soft sock to be able to carry around & lay my head down on it so I only give them to people I really like who are nice to me.  I don't want to brag but it only took about 2 minutes for Cara to fall in love with me because I'm just a charmer like that. Anyway back to Chaz becoming my human…Daddy Charles got very sick & went to a place they call Heaven and it seemed to make Chaz feel a little better that I was like a part of his Dad still here on earth so we really needed each other & that's how I became his.  Soon after that Daddy & Mommy got married and we all moved into a new home together.  Life was good and I was very happy & content being the one & only dog in the house. I was soooo spoiled it was crazy.  Nemo lived with us but he's a cat so he wasn't ever competition for me.  Well the good times just don't last people! As I was going about my life enjoying the ridiculous amounts of love & attention I go all the time, Mom & Dad switched everything up on me. I can still remember it like it was yesterday when they brought home that little ball of whining, barking black fur otherwise known as Sophie.
Now don't get me wrong, I love all other animals & creatures and I get along with everyone but I was 7 yrs old & not very hip on the idea of a crazy ass puppy wanting me to play every waking moment.  I wasn't put here to occupy puppies & I was gonna let Mom & Dad know just that.  Well, lets just say I never had time to do so because what came next would blind side even the smartest pooch around.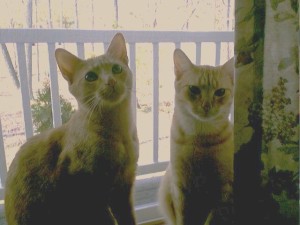 Yup! They did it! They went & got two kittens behind my back. So  not only did I have to share Mom & Dad with Sophie & Nemo already but now with Levi & Samson? You have got to be kidding me…nope they were serious.  Before I even had time to process that  latest betrayal, next thing I know Buddy the Toy Fox Terrier & Maggie the Yellow Lab walked into our house off the street so now we are up to 7 animals if you have been following along & adding. How did I not see any of this coming? I guess I just figured I was good enough to be the only one but Mommy told me not to feel like that. She said I was more than perfect to be their one & only pet but they couldn't turn away other animals who lost their Mommy or Daddy & needed a place like I did back in the day because I wouldn't have wanted them to have left me behind with no one. Mom says we can only keep what we have by giving it away. I know it sounds confusing but it truly makes sense. We might have a little cat fight or dog brawl every now & again but in the end we are all brothers & sisters & family is one of the best things in the whole wide world so I guess there is enough love to go around for everyone.
So in the end family & love always win out & for that I'm very grateful. This blog being done strictly by Sophie however is a different story.  I think we all deserve to tell things from our own point of view & I intend on presenting this idea to Mom at our next family meeting. LOL  Life is funny sometimes you know?  I've learned in my 14 years on this crazy planet that every single thing happens for a reason & there are no coincidences. I've also learned the size of your house doesn't matter…its how much love it holds inside that is the key to happiness.
Thanks for listening to my rants & thoughts…maybe Mommy will like my idea and you all will get to hear from me again. One thing I know for sure is that I know not one thing for sure…Funny stuff!
Peace, Love & Fur, Bear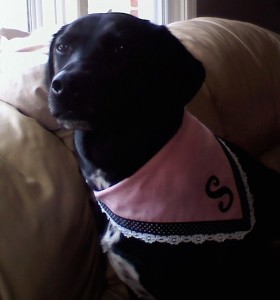 SUUUUUUPER SOPHIE! Hi All!  Where did we last leave off? I believe it was somewhere around high-noon in sharing my daily schedule with you. I know it seems crazy to think that a dog could actually have a schedule but I'm a very Type A pooch…what can I say? I like to know whats going on & when. So, back to some in-depth insight into my busy day… 1:00 p.m.:    Around this time, I have to let Mommy get some work done which is fine except sometimes she gets busy & forgets that I'm starving.  It's been sooo long since my breakfast after all, and I can't just reach into the refrigerator to grab something like humans do. 2:00 p.m.:    Ok, its been long enough and its time for me to bother Mom for some grub.  There are a couple different ways I can go about this (ie: sitting in front of her & staring her down, go find my empty bowl & push it around the floor with my nose until I get noticed, go into the bedroom to get one of my toys and throw it around the living room until it almost breaks something, etc.)  On this particular day I have decided to lay at Moms feet so that she will almost trip & break her neck when she stands up.  Needless to say she was none too happy about this & yelled a bunch of those "bad word things" really loud but the bottom line is…it works 🙂  Presto, food is in my bowl & all is good in the world. 3:00 p.m.:    I've eaten and am full bellied & content. I would go off & take a little "dog nap" now but I know that it's about that time that Daddy comes home from that work place he goes to everyday.  See? A dogs work is never done!  I must go lay on the bed & stare out the window & bark at the 1st sign or sound of my daddy's arrival. I know alot of humans don't understand why dogs feel the need to bark so much but every bark is necessary in our eyes anyway.  Once that big black truck comes down the street I will begin to act like a total & complete fool as if I haven't seen Dad in months.  I will run around the house from room to room crying, whining, barking & crying some more & continue doing so until Mommy lets me run out to greet him. Have you ever seen a human that happy to see another human? Nope..not like a dog does..admit it, your dogs make you all feel like no one on this earth is more important & loved as you. 6:00 p.m.:    Yes, I'm aware I skipped a few hours but that is only because this is the time of day I can really catch some good Zzz's until its time to eat again. I need all the rest I can get so I'm fully prepared to go all out with my begging while Mom & Dad eat dinner.  I'm not sure why they get so upset when I do that but they definitely do.  I'm a dog for Pete's sake (whoever Pete is..lol), begging is one of my best talents. 7:30 p.m.:    Woohoo! Finally time for me to eat dinner of my own.  This takes approx. 2 minutes from start to finish & I hear  Mom saying "slow down Sophie, no ones going to take it from you"…Yeah? Well I'm not going to leave it up to chance & risk it.  The house starts to get very busy right about this time each day as Dad has to get his stuff ready for that work place in the morning.  I figure this is a perfect time to let him know I need to go outside & take care of business..heehee.  I could just go out & do what is needed then go back inside but I feel it necessary to walk back & forth in the same spot about 45 times until I find the perfect place to stop, drop, & pee.  Honestly, we have no real reason for doing this except for the fact that we know it baffles humans & well, we kinda like to do that just to keep you all on your toes.  We thoroughly enjoy leaving humans scratching their heads. We take great pride in it actually. Just being honest with you. 9:00 p.m.:    After a very busy day of barking, eating & pottying, it is time to turn off all the lights & lock the house down for the night. The bed is practically calling my name but I have to take a last trip around the house to make sure all is safe & sound before I can lay my tired body down & get my much needed sleep. I jump on that big bed of "ours" & proceed to spin in circles until I hear "Sophie, for the love of God would you just flippin lay down already!!" Again, I only do this to mess with my humans & it cracks me up that they don't know that.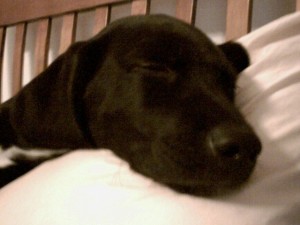 Well, it's been fun sharing "A Day in the Life of Sophie" with you.  Thanks for stopping by to check out my blog. It means alot to me, my Mommy & Miss Jen.  I hope you all enjoy hearing my crazy stories each week as I give you a peek inside the mind of a dog. I am heading off to Dreamland now but will be back before you know it with more antics & antidotes.  As always, give lots of love to your furry babies & be safe.  Peace, Love & Doggie Kisses, Fia