Dedicated and Caring Sitters
Meet our amazing staff. Jen's Gentle Pet Sitters uses Sterling Info Systems to run background checks.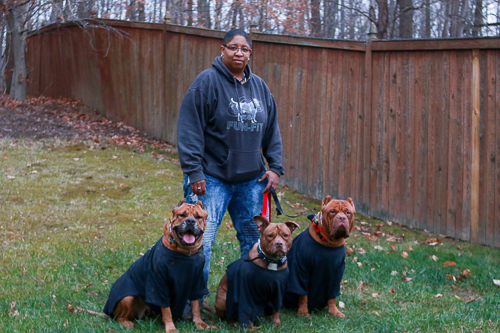 Cherise Addison
Dog Walker and Pet Sitter
I am passionate about fulfilling our canine family members in every way. I have learned the importance meeting our dogs' needs by providing them with healthy food and treats along with keeping them in a balanced state through proper training, structured walks, and interactive play. I have a life-long love of dogs and I understand the importance of gaining the dog's trust and respect while providing a positive, well balance training experience. I teach that training your dog is a lifestyle. It is a continual, ongoing activity that you can be creative with. Lifestyle training goes beyond obedience commands. It is for everyday life and cohabitation. I am looking forward to opening a facility that will encompass all aspects of the K-9 Fun-Fit, LLC vision. I currently operate a Mobile Treat Truck as well as offer dog training – k9funfit.com.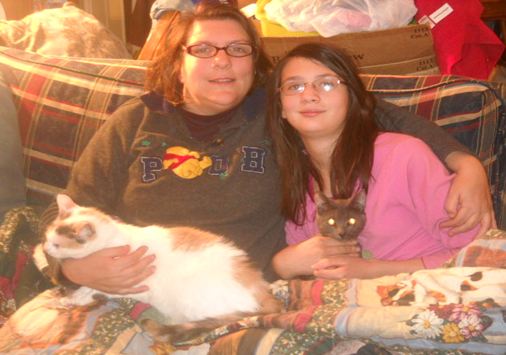 Melissa Allen
Pet Sitter and Dog Walker
Hi there.  I am Melissa Allen, shown here with our Calico, Tinkerbell, and my daughter Kathryn, known as "Kat," with our kitten Cece. We are both animal lovers.
As a child, I grew up with all kinds of animals as pets such as turtles, rabbits, birds and dogs. I have been a pet sitter with Jen's Gentle Pet Sitters for four years now and I have had prior experience with pet sitting before joining Jen's.
I enjoy taking care of your pets while you are away and I will go above and beyond to see that they are well taken care of while under my care.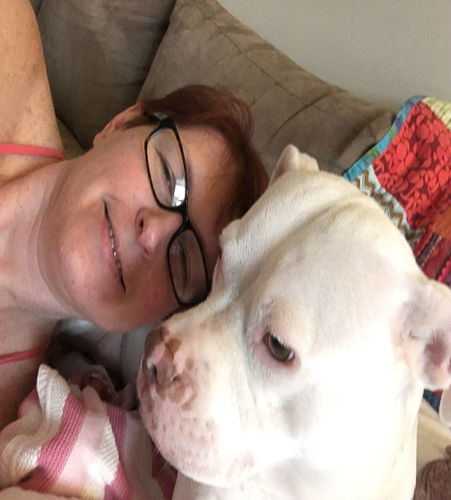 Michelle Caropreso
Pet Sitter and Dog Walker
My name is Michelle Caropreso. I grew up having all different pets in my life…from dogs, cats, birds, fish and hamsters. Having animals in my life truly makes me happier! I have been taking care of dogs/cats for over a decade. My family currently includes 2 cats I adopted from the shelter. Your fur babies will be well loved while I am taking care of them. I treat all pets as if they are my own and I love being around them.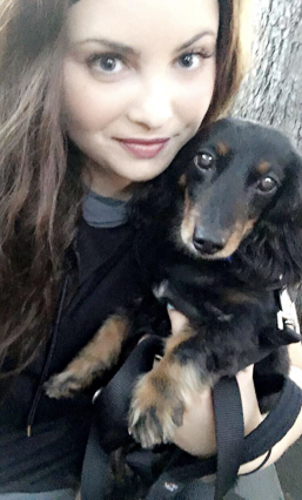 Sophia Conrad
Pet Sitter and Dog Walker
My name is Sophia Conrad. Animals have always been a source of joy in my life. I was born and raised in the plains of Northeastern Colorado in a small town near my family's farm. My grandmother's home was always filled with many cats and a dog or two. Since I was a little girl I helped feed them and I also had the opportunity to take care of cattle with my family, including bottle-feeding orphaned calves. The first pet I had to call my own was a miniature dachshund whom I named Raphael Boulregard Conrad at the age of 7. He was my best friend (pictured on the right) since the time my father gifted him to me as a puppy. I took care of Ralph for 14 years, and he took care of me. Since the passing of my dachshund I haven't decided to own another pet but because I miss caring for animals so much, deciding to work for Jen's Gentle Pet Sitters was my next best option. Caring for pets in Jen's business doesn't feel like work and I love being able to help care for our client's animals while they take much-needed vacations or trips for work. The animals enjoy getting the attention and affection while their family is away, and it is a way better alternative to being boarded in a steel crate for a week. I am grateful for any way that I can help! Aside from working with JGPS, I work part-time for Lovesac in the Columbia Mall and I am planning to finish my education in Psychology and Biotechnology at the University of Maryland since having taken a break from school and moving to Maryland from Colorado. On the side I also play volleyball with a league in Howard County and I'm always on the look-out for open choirs and solo gig opportunities!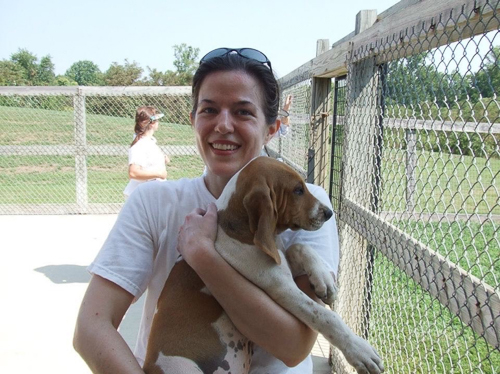 Marilyn Flowers
Pet Sitter and Dog Walker
I am Marilyn Flowers. I love animals and people, and I am incurably horse crazy. I studied to be a veterinary technologist in college but did not become licensed due to a change in career paths. However, I have ridden horses since I was a teenager, and I brought home my first horse after college. I married a wonderful husband who came with a superb diva cat with medical needs. We now have a child and a hamster. I love meeting new people and their pets. I look forward to taking care of your pets!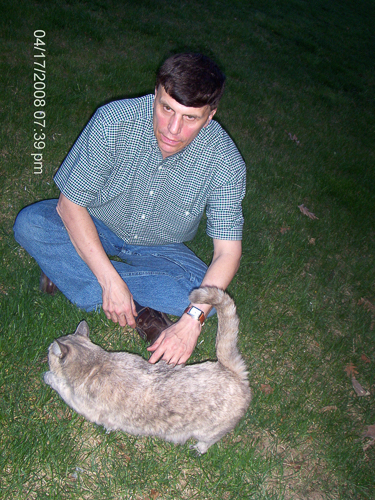 Milton Hobbs
Pet Sitter and Dog Walker
My name is Milton Hobbs. I have been a animal person all my life. It started with dogs, rabbits, hamsters and 13 chickens. Why 13 chickens? We thought that it was a lucky number, and we needed the eggs! As I grew up, my love for cats and dogs grew. I love what I do as a pet sitter and dog walker! I try to give to my pets the care, affection, and friendship that they rightfully need and deserve.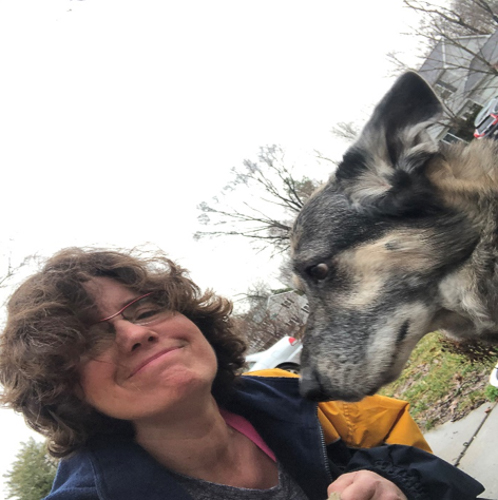 Penny Murnane
Pet Sitter and Dog Walker
I can say I have grown up with dogs and cats my whole life and once I got out on my own I always tried to have a pet. All of them have been rescues. I currently have a German Shepherd and a tortoise shell cat that are adored in our home. I walk our dog regularly at least a mile and a half 3-5 times a week. She is a senior dog.
I like to pet sit because I love the clients! I love taking care of them to help them be comfortable while their owners are away. I love walking dogs because I believe it helps their overall health and well-being especially mentally and emotionally.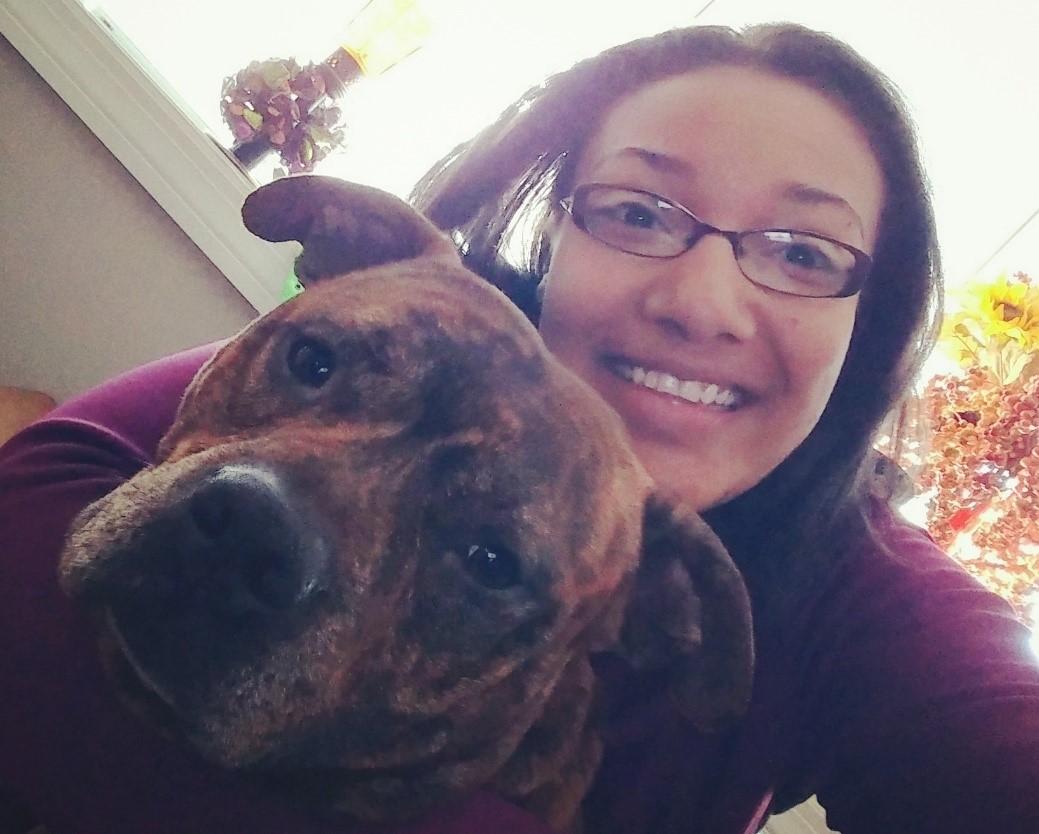 Terri Reynolds
Pet Sitter and Dog Walker
My love for animals has always been with me since I was a child. I remember always having dogs, cats, and even iguanas in our house. Being introduced to a variety of animals at a young age, only made my love for creatures grow into what it is today. I am currently the mom of 2 pit bulls, 2 ball pythons, a bearded dragon, as well as some fish tanks. Taking care of animals is almost therapeutic for me, and I truly enjoy getting to know all of my work babies!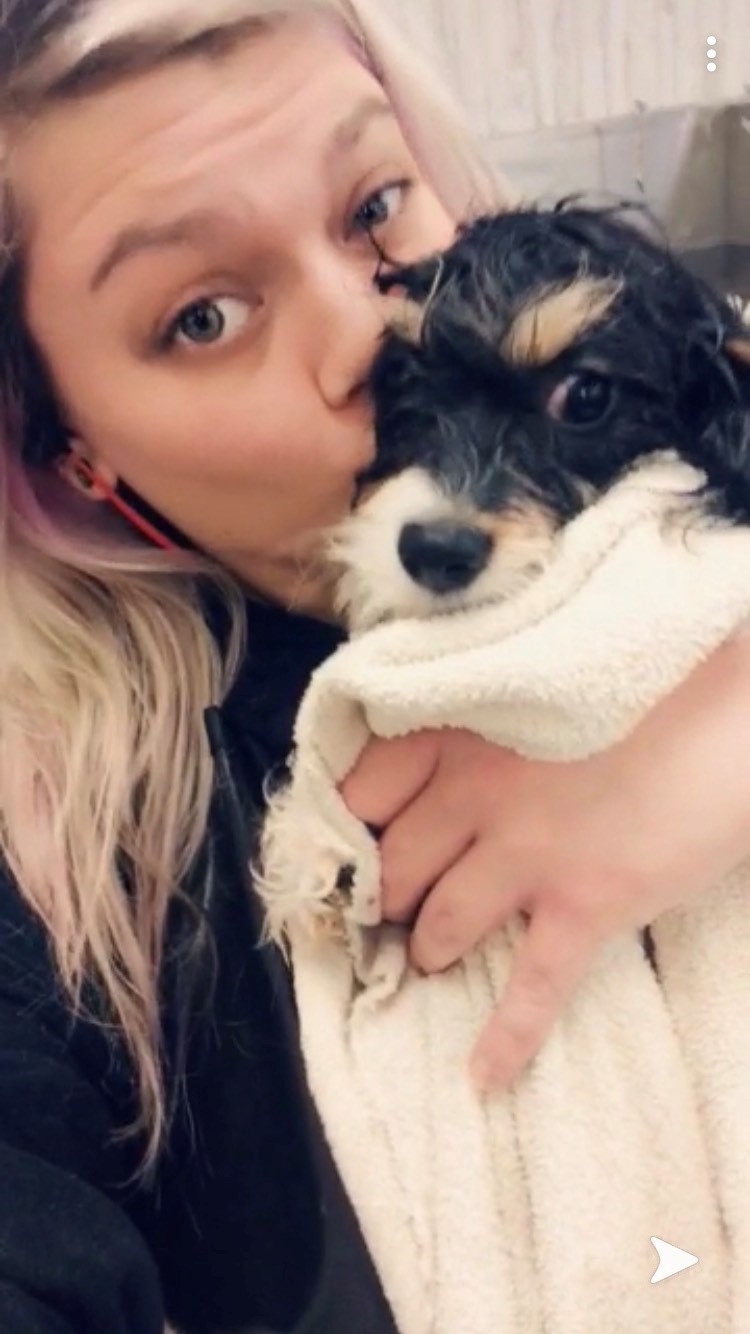 Katie Truske
Pet sitter and Dog Walker
My name is Katie Truske. Growing up in our big suburban home we had 5 dogs, 3 hamsters, and a huge fish tank full of fish. So you could say my family and I have a big soft spot for animals. My two sisters and I were in charge of feeding and taking care of everyone. The fish and hamsters were easy to take care of but having 5 dogs at once was never a "walk in the park" but all of it was rewarding.
Fish and hamsters of course don't live very long so they all passed away when I was younger. Within the past 6 years 3 of my oldest dogs have passed away of old age and the other two live with my mom now. Going from living with many animals to having none has really left a void that this job helps to fill. Animals have been and always will be a big part of my life. Giving them the best care is most important to me and I will never let them down.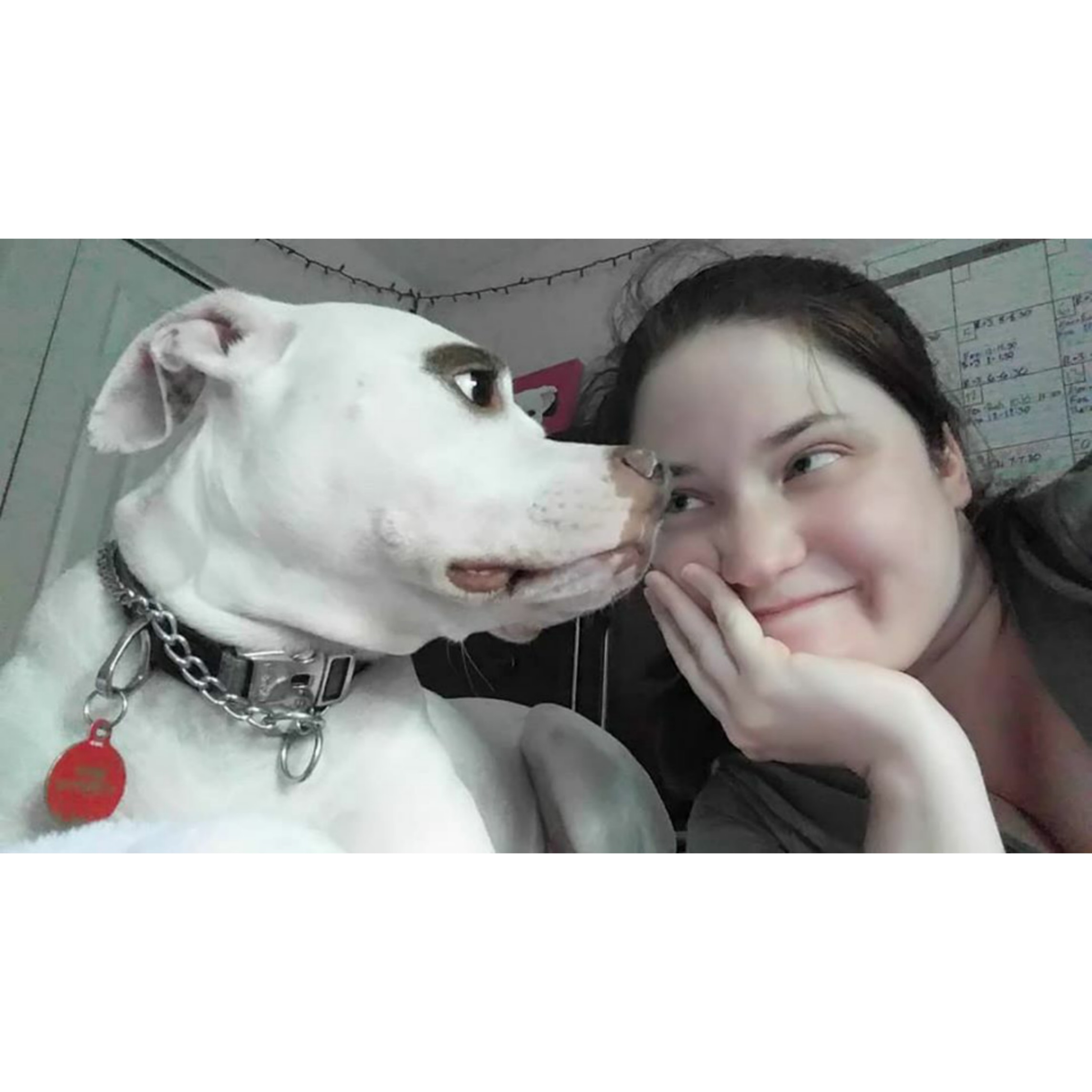 Eliza Wheeler
Pet Sitter and Dog Walker
My name is Eliza Wheeler. I have always been surrounded by animals my whole life. I've had 3 dogs growing up and a turtle. Currently have 2 dogs living with me. They've been really calming to be around. I've mostly surrounded myself with pitbulls, rottweilers, bulldogs, huskies and labs. But being around any animal just brings me joy! I've always wanted to be a vet tech since I was in high school. Working with Jen has and is still teaching me a lot about being around different kinds of animals even if it's just walking a dog. Each animal has a different personality!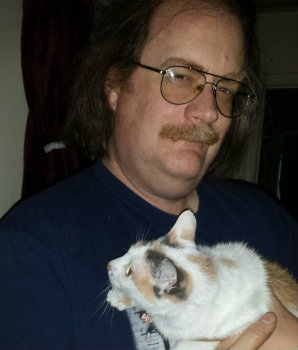 Shawn Allen
Pet Sitter and Dog Walker
Hi, I'm Shawn. I've had pets on and off for many years, cats, dogs and fish. I've taken care of rabbits, chinchilla, turtles and more. My wife, Melissa, and I both work for Jen's Gentle Pet Sitters. We are Jen's husband/wife tag team at times but we both care individually for clients' pets as well. While you are away, you can be sure to have peace of mind that your pet will be well taken care of by myself and/or Melissa.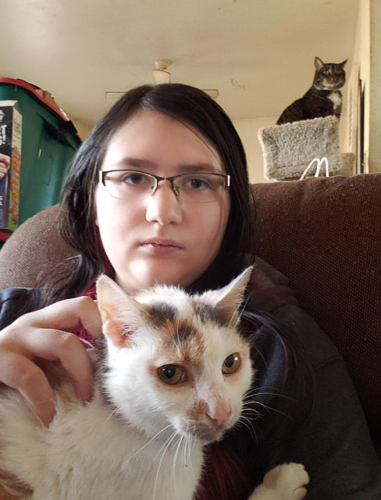 Kathryn "Kat" Allen
Pet Sitter and Dog Walker
My name is Kathryn, but everyone just calls me Kat. I have loved animals my entire life. I was brought up in a family that loved pets and both parents are also pet sitters. My life has been filled with many cats, dogs and I've had mice and fish. I have spent many years watching over my pets as well as my friends pets as well.
My family now includes five lovely cats and one playful dog. Pets have always been a part of my life and they always will be. I strive to give the best care possible for your pets.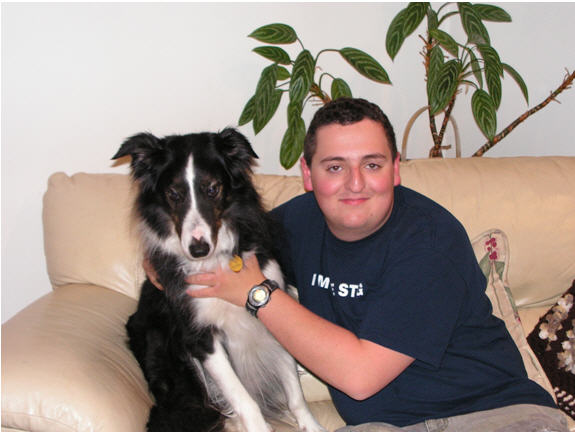 David Chiodaroli
Pet Sitter and Dog Walker
My name is David Chiodaroli. I am an avid animal lover who has been taking care of pets for almost a decade. I specialize in cats and dogs of all ages, and I have extensive experience working with senior pets. I also run our company's Instagram page!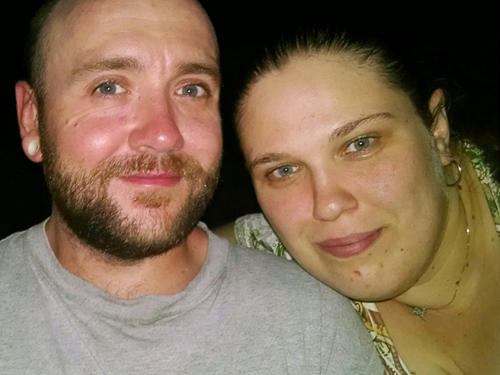 Erin and Ellen
Pet Sitter and Dog Walker
My wife and I moved to Glen Burnie in 2016 from Waco, TX. I am originally from Texas and my wife is from Ohio. We began working with Jen's Gentle Pet Sitters in 2019. I work full-time in retail while my wife works full time in a corporate accounting role. We decided to pick up pet sitting part time because we love animals and enjoy meeting them all.
We currently have three cats (Gizmo, Pris, & Sadie), a dog (Charlie), a tropical fish aquarium and a cherry shrimp aquarium. We are both lifetime pet owners and enjoy meeting new furbabies. Throughout my lifetime, I have had cats, dogs, birds, fish, rabbits, and a ferret. My wife has had cats, dogs, rabbits, guinea pigs, mice, gerbils, horses, and chickens. Both of our lives have been full of pets, and neither of us can imagine not ever having pets. We work as a team to bring your pets the same love and treatment we give our own.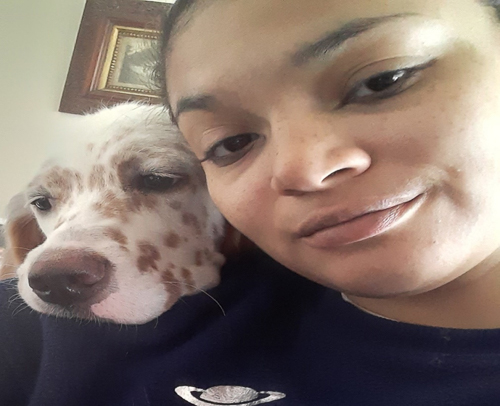 Liz Grimm
Pet Sitter and Dog Walker, All Day In-Home Care Specialist
I'm Liz. I have been working with Jen's Gentle Pet Sitters for just over a year beginning on Valentine's Day 2019 and I have never been happier! Working with animals is a privilege for me and I truly love this experience. I enjoy working with animals as it is both therapeutic and exciting meeting such interesting pet personalities along with such fun pet parents! I truly plan to make a career out of being a pet sitter and I look forward to many more years of pet sitting. I do a lot of the All Day In-Home Care for Jen's Gentle Pet Sitters; they are definitely my favorite sits.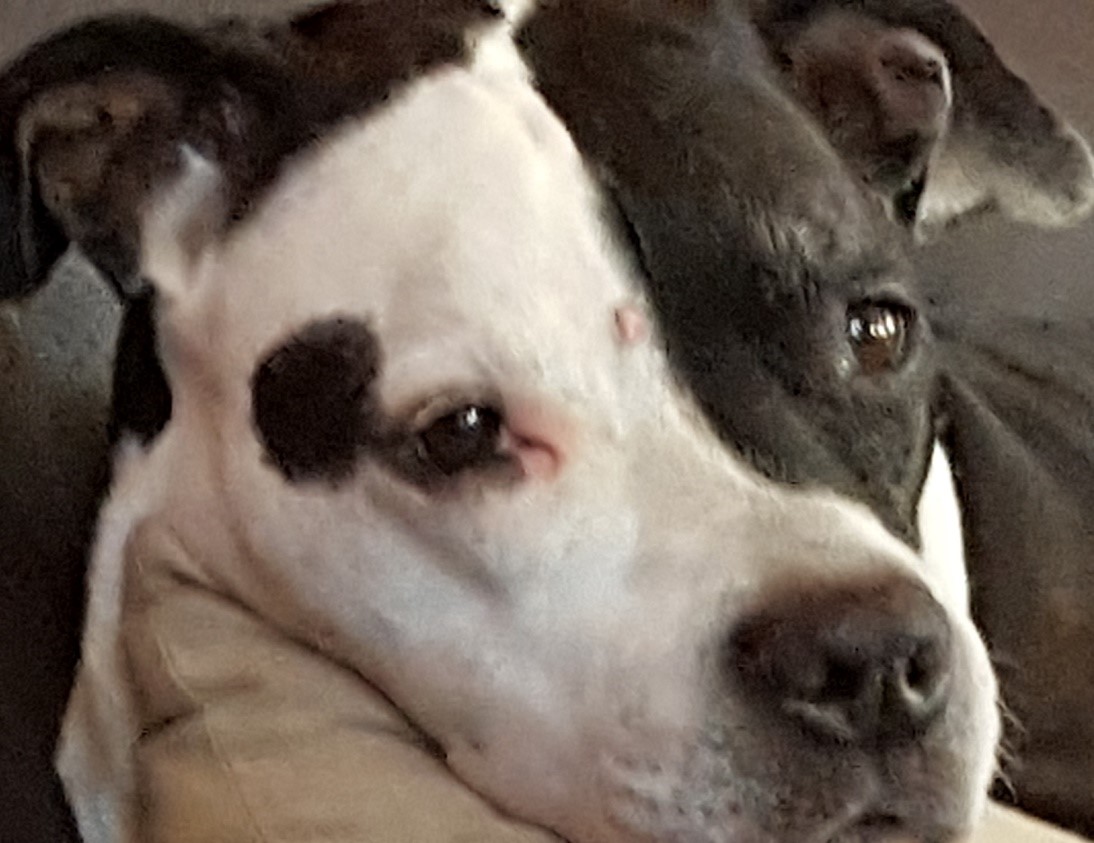 Rose
Pet Sitter and Dog Walker
I've had animals all my life, they are my heart. I work with rescue groups to find forever homes for animals. I currently have 2 dogs, 2 cats, 2 turtles, 4 birds, 1 rabbit and a saltwater fish tank, all rescues! Besides my own animals, I care for 10 dogs, 4 cats and 2 birds on a daily basis. I Love the work I do, taking care of animals fills my soul!!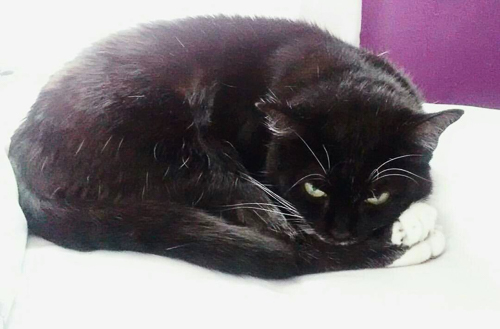 Carrie Sellner
Pet Sitter and Dog Walker
My name is Carrie Sellner. I have had an immense love and respect for all animals since I was a little girl. There has not been a time in my life when there was not a furry friend living with me. I currently have four amazing cats that share my life.
I have been blessed to work with animals in a professional setting for many years. My professional experience includes working at a kennel, at a veterinarian's office as a veterinary assistant, and at a non-profit, no kill animal shelter.
I truly enjoy caring for and providing companionship for all animals. One of my favorite parts of dog walking/pet sitting is getting to know each animal's unique personality and forming a bond with each animal I meet. I love my job and always give 110%.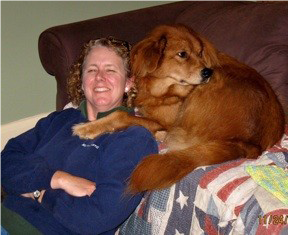 Lindsay Tozier-School
Pet Sitter and Dog Walker
My name is Lindsay Tozier-School. I have shared my entire life with animals. I was brought up in a family that loved pets and with parents that showed dogs. We raised, trained and showed horses and ponies. My life has also been populated with guinea pigs, hamsters, rabbits, cats, dogs and horses along with an occasional bird or fish. I have spent many years working as an equestrian professional.
My family now includes two rescued dogs and two former race horses. Pets have enriched my life immeasurably. I love interacting with all pets and strive to give the best care possible.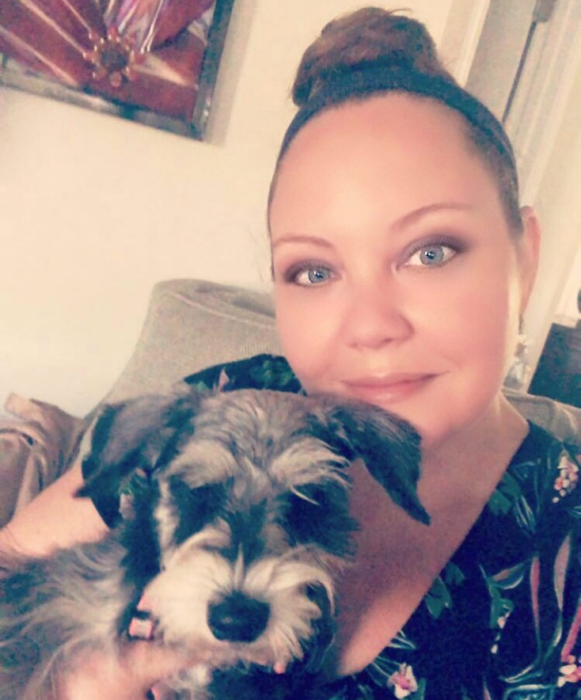 Shannon Williams
Pet Sitter and Dog Walker
I grew up in Crofton, MD. I currently live in Piney Orchard Odenton. I am a huge animal lover and was always blessed to have family pets growing up such as cats, rabbits, hermit crabs and fish. Once moving out on my own I got my beloved black lab, Mocha. I now have 2 sweet kitties.
My background includes working in veterinary clinics and I currently have a Veterinary Assistant/Technician degree. I have over 15 years' experience in pet sitting. I am a reliable, personable and a highly responsible pet sitter, who can quickly build trusting relationships with any pets.
I always leave my clients a detailed note and send pictures and mobile updates of their fur babies while their gone. I am a huge animal lover who loves spending time with all pets. I love being able to do something that I'm so passionate about.
I believe you should treat all pets as if they are your own!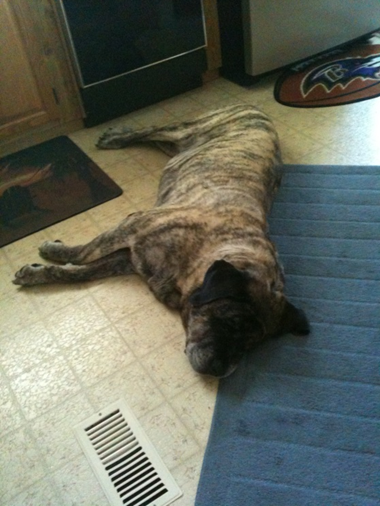 Michelle Wroten
Pet Sitter and Dog Walker
My name is Michelle Wroten, currently from Glen Burnie MD, for the last 5 years. Prior to that I lived Carroll & Frederick Counties. Growing up in such rural areas allowed me to follow my passion..… Animals!! If it breathed and cost money to take care of it I brought it home to mom. From reptiles to rodents we probably had close to almost every kind of critter there is. From shitz-zus to my beloved English Mastiff 'Ripley', I've cared for & loved them all. Having a 13' python and a Patagonian Conure takes not only time & dedication but space… lots of space.
While raising my daughter in Frederick Co she was bitten by the 'Equine Bug' at the very early age of 5. She's now 23 and through those years we learned together how to own & care for horses, ponies, foals & even a Llama! Raising animals has taught me so many things, which brings me back round to how important time, space & money are. When the time to downsize from a 10 acre farm to a rancher on 1 acre came, I had already begun to downsize my animal menagerie.
After I lost my Mastiff, I stayed pet free for quite a while and only 2 years ago did I rescue my cat 'Tay'. But I missed caring for animals & finding Jen's Gentle Pet Sitters was the perfect solution for my desire to spend time with and care for animals. I'm able to provide peace of mind to my clients, knowing their pets are being loved and cared for as they would do themselves.