It's Time To Think About Your Dog Walking/Pet Sitting Needs.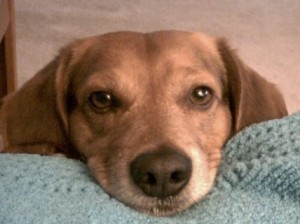 Jen's Gentle Pet Sitters, LLC makes this easy for you. Leave your loved ones in the comfort and familiarity of their own home or ours and know they are safe and secure with Jen's Gentle Pet Sitters' staff. We provide all the love and attention that your pets deserve. Pet sitting services offered from 15 minutes through 24 hour care.
Does your dog need to exercise more? Call us now so that we can start walking your dog on a daily/weekly basis. We offer dog walking services from 15 through 60 minutes. Book five or more 30 minute or longer walks within the same week and receive a 15% discount!
Jen's Gentle Pet Sitters, LLC is a full-service pet sitting/dog walking company serving your community. We are bonded and insured. Call 443-691-9319 or email JensGentlePetSitters@comcast.net. Please view our website at www.JensGentlePetSitters.com. Thanks!
Every new client booked within the month of October, Jen's Gentle Pet Sitters, LLC will donate $5.00 to Susan G. Komen For The Cure.