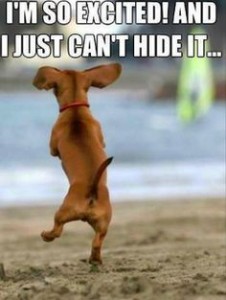 Welcome back All!  At JGPS, whether it's the high standard we expect from our employees or the services we offer, we are always trying to improve our company. As the writer of this blog I am always trying to do the same.  Whether its sharing stories of my pets crazy antics or talking about serious subjects that I feel are important & educational to my readers, I want it to be always evolving & never boring. Having said that, I would love to share with you a new addition coming to  our blog called "Spotlight On…"   Starting next week, by random drawing, we will choose a Pet of the Week and feature them in "Spotlight On…" which will include a bio with photos of that weeks pet. If your pet is selected, I will either give you  a call or email questions to you  about your "baby" & ask for photos you would like to share in addition to the bio of your pet. We all love our pets very much and,  I'm not sure about you, but I'm happy to talk about, show pictures of & brag on any one of our furry babies at any given moment so I thought I would give our clients a chance to do the same. I'm looking forward to learning more about the pets that are in our care & I think you all will enjoy the new feature so keep a look out for it.
The second item I want to mention in this weeks blog is our 3rd Annual Winter Coat Drive that I posted a blog about on September 22. We have already collected boxes & bags of coats & blankets & clothing and would be more than happy to see it continue at the incredible rate its been going. Like I mentioned, this is our 3rd year doing this and we couldn't be more appreciative to our clients & friends that have come through for us again as they have the past two years – You all are amazing – Give yourself a hand (or a paw 🙂  I am collecting in the Baltimore County area & Jen is collecting in Odenton for Anne Arundel County so please feel free to contact me if you have things to donate but need them picked up & we can make arrangements 443-878-3883…thanks again!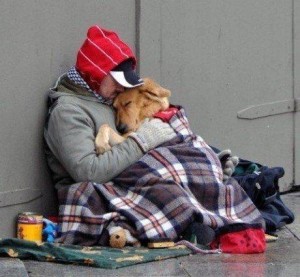 "Ode to a Dog" by WiseWilson , Palo Alto, CA
Because of you,
someone is always
joyous when I
return home.
Because of you,
I am
never cold,
when I lie
on the floor.
Because of you,
the click of a lock,
is greeted by a jingling of metal tags.
Because of you,
I am
forced,
to run around and play.
Because of you,
one hug
makes everything
seem a little better.
You are always there,
you always love me.
You never talk back,
and you always forgive.
You are special,
you understand me
better then anyone.
You calm me down,
and make me reasonable.
I love you,
with all my heart.
     I saw this poem online & loved it because it was simple & oh so true so I had to share it with you all.  It sums up every dog I've ever had without a doubt.  I always used to think I rescued animals but the truth is I think they rescued me in an entirely different way. As I glance over at Sophie laying sprawled out on the living room floor, perfectly positioned in between the front door & the kitchen all I can think is "How can something that can't even talk to me make me feel so safe & secure, loved & protected and totally relaxed?" The reason I believe is that with pets, words aren't needed. The wag of a tail, ears raised up or flattened back, a lick,  their paw on your hand, head on your lap, a figure eight around your ankles, toys dropped at our feet, barks & meows, etc are all just some of their ways of speaking to us & the rest of the vocal gap between us is covered by the immense bond we feel with them. They truly are a gift from God & should be treated that way always.  Thank you to all my fellow furry baby lovers out there for reading my blog every week. When you finish reading this go & give your baby (yes 120 lb dogs can still be babies believe me 🙂 an extra kiss & cuddle & tell them Cara & the gang said "Hey"
Peace, Love & Fur, Cara