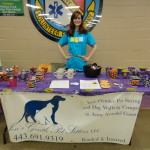 We look forward to it every year, and this year really delivered! Jen's Gentle Pet Sitters rocked a table at Odenton Day 2014, hosted by Odenton Volunteer Fire Company.
Pet Sitter Becca fabulously represented our company at our Halloween themed table, giving away wonderful mini gift buckets of dog and cat toys.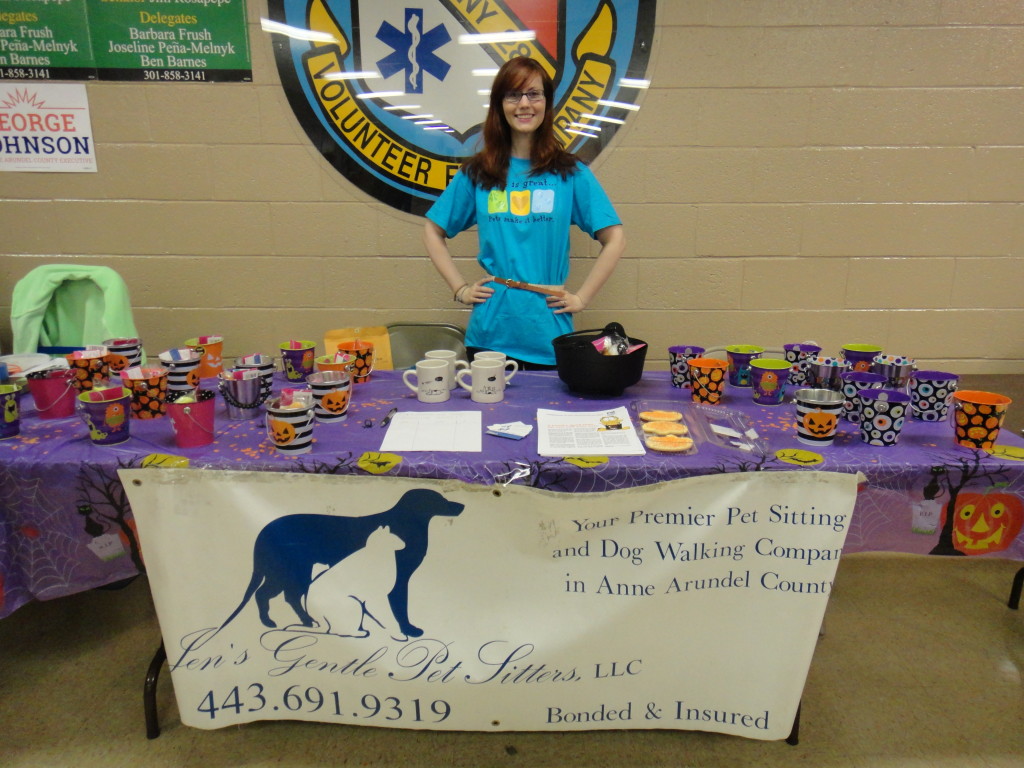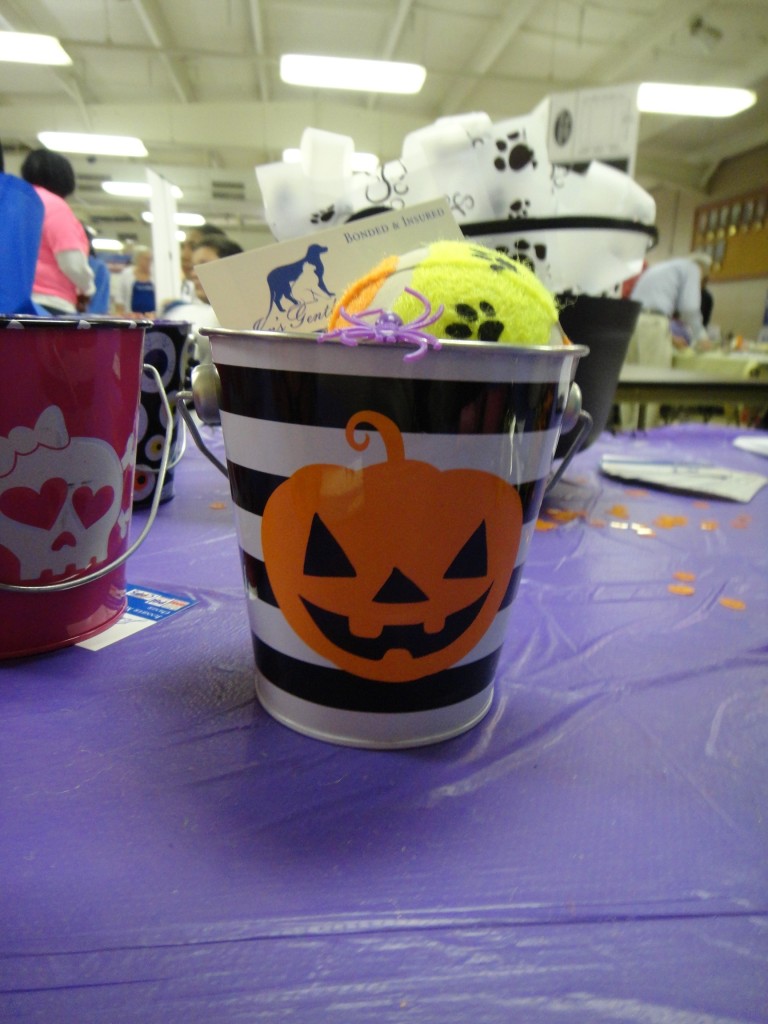 Visitors stopped by for themselves and on the behalf of friends and family to ask about our amazing pet sitting services. Many were shocked at the large service area we cover and how custom their service can be.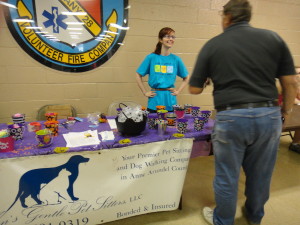 Around the bend, there were dozens of other local business sharing their passions and services. Visitors could also hit a free historic tour and read information about the history and future of Odenton.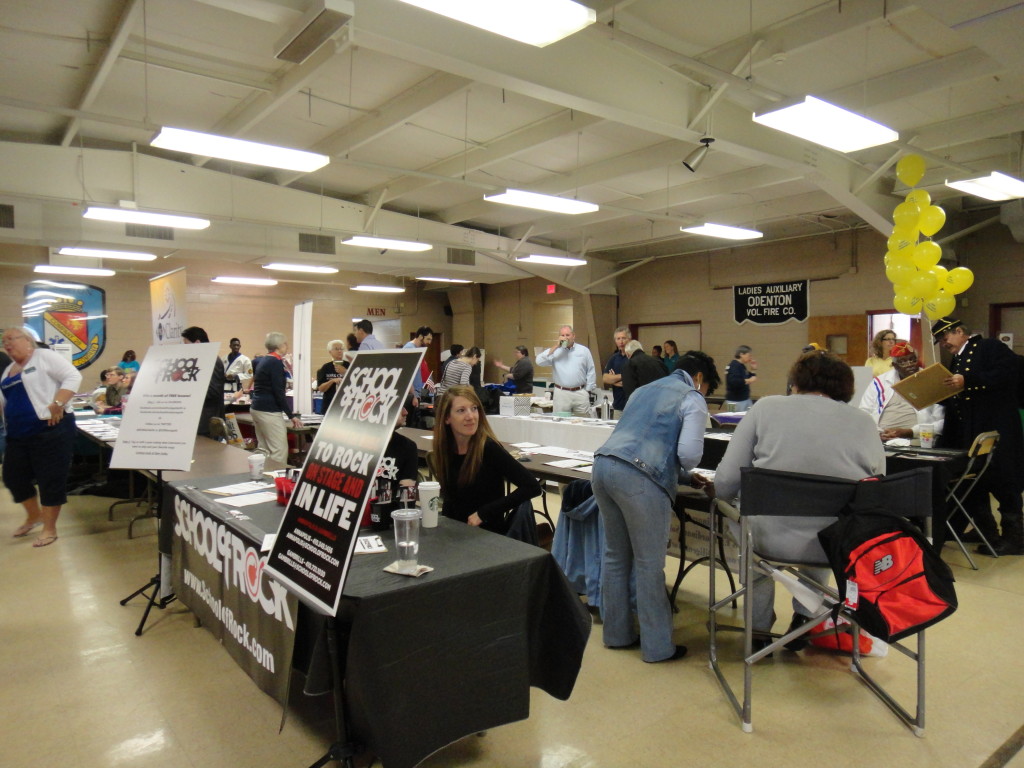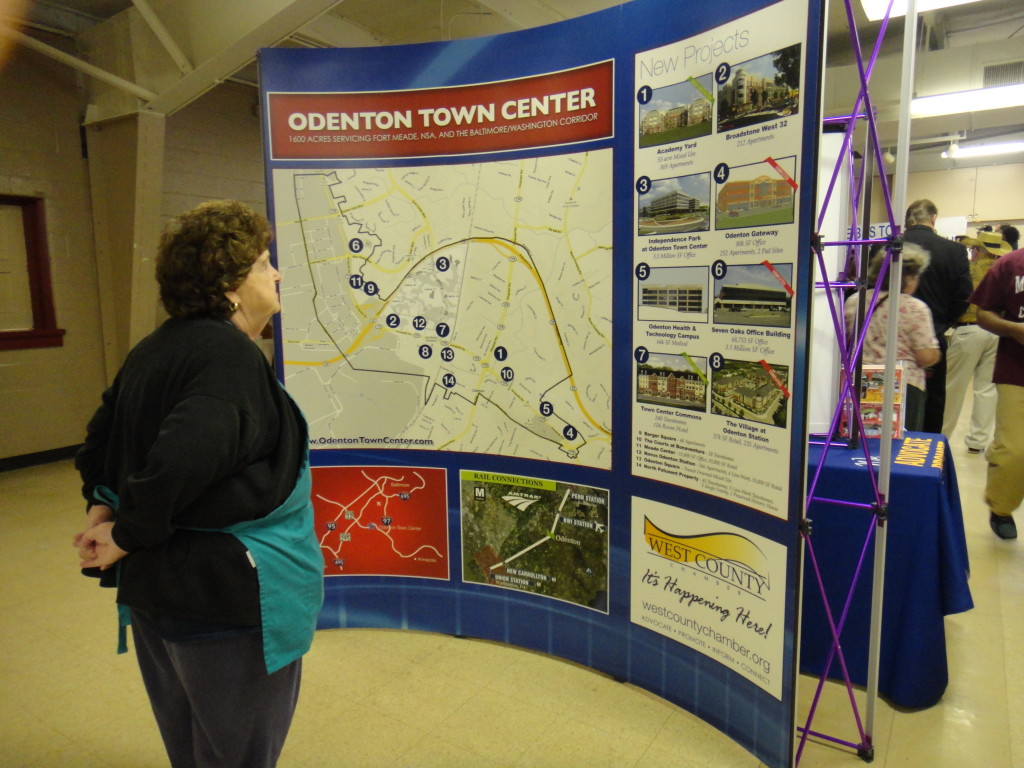 Not to mention free food, music and kid entertainment. These free fried Oreos given by the Crossroads Church were truly delish!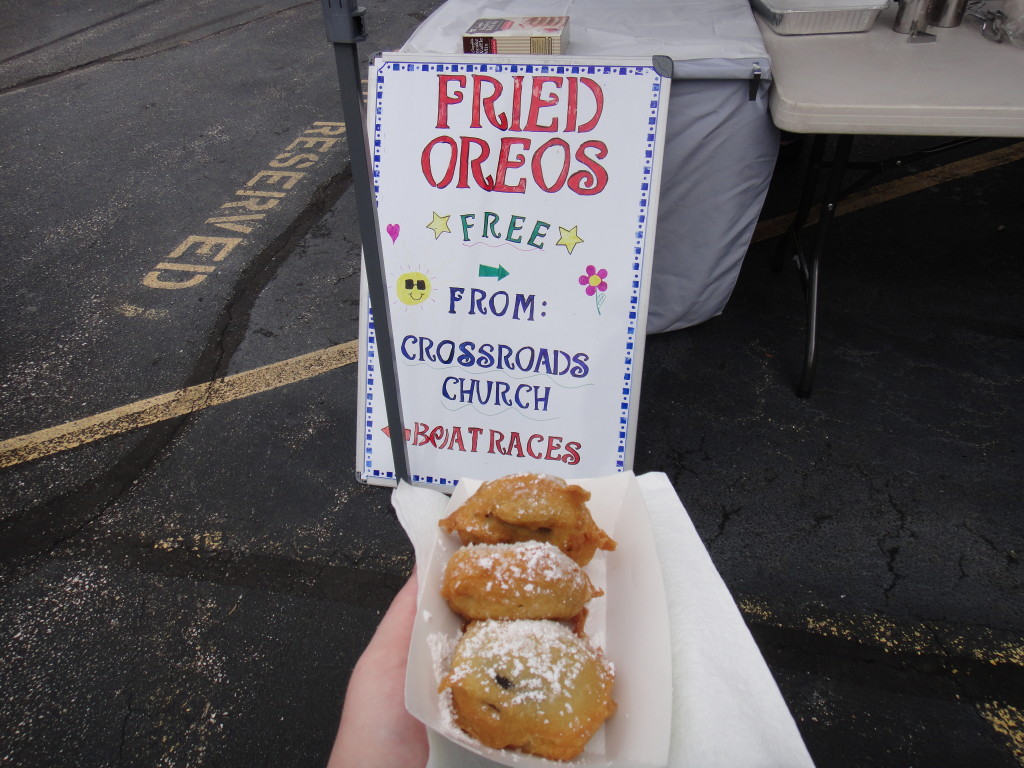 Children laughed and played as they created and raced DIY sailboats down this creative waterway. Of course, they couldn't get enough of the fire engines either.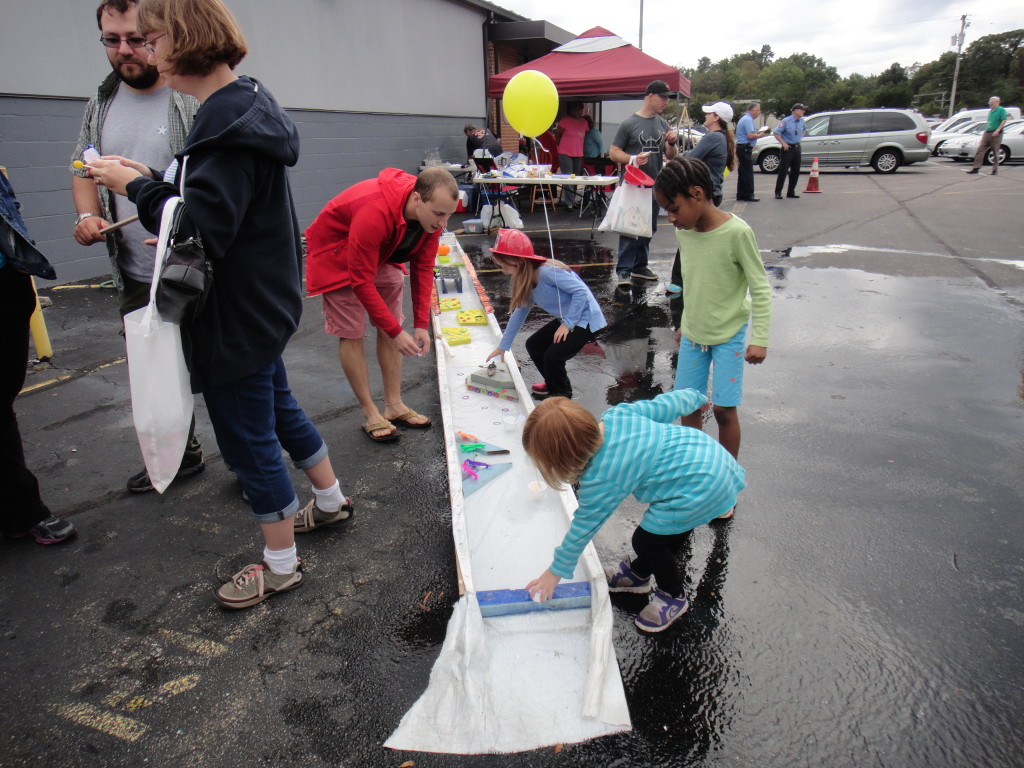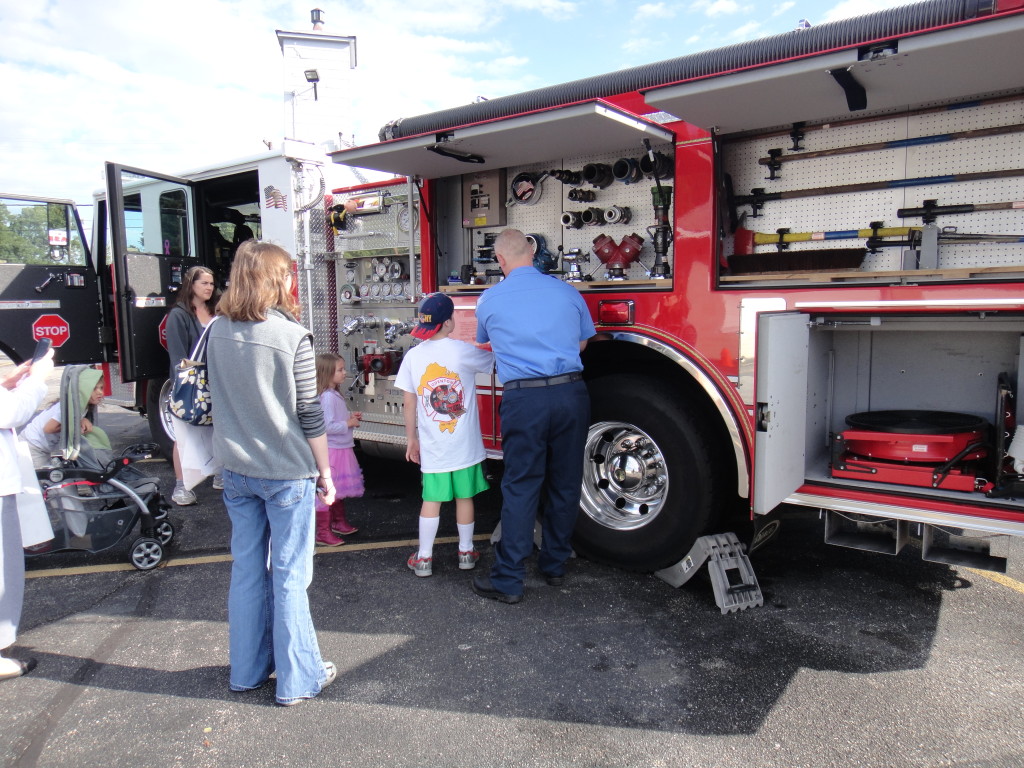 The annual event also paid tribute to it's late founder, Norman G. Meyers. A recognition ceremony was held for Meyers by the West County Chamber of Commerce.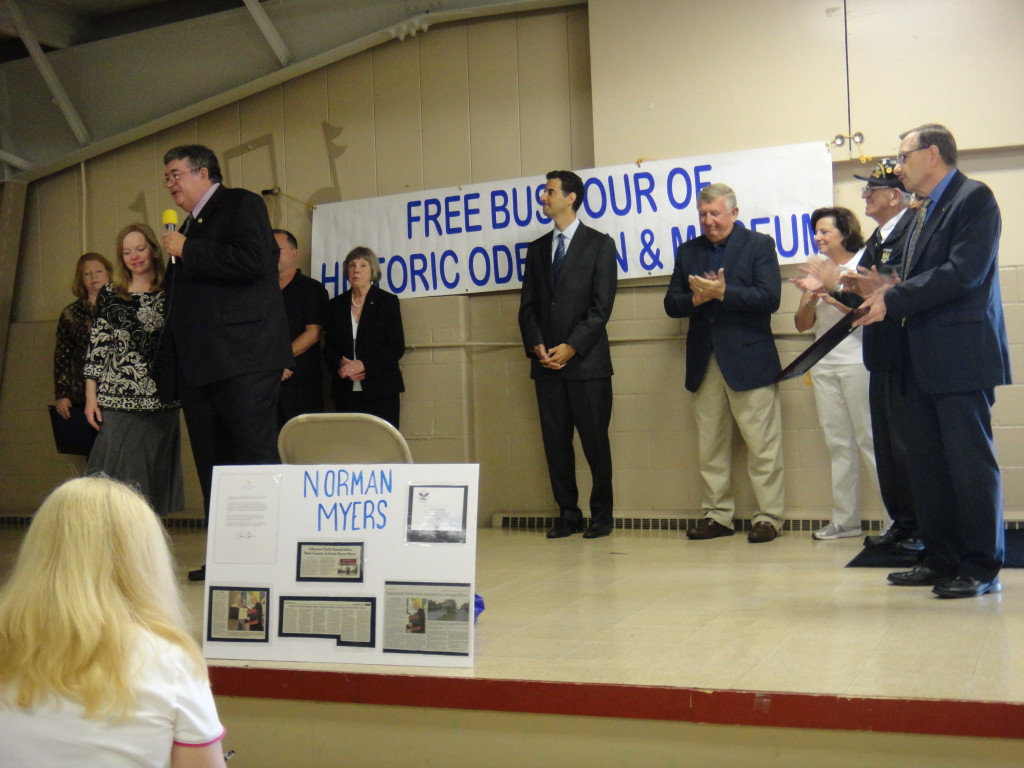 For all who made it out, thank you! I'm sure we all had a wonderful time. If you didn't make it to Odenton day this year, don't fret, you can still take advantage of our wonderful pet sitting services. During the month of Octobor we will donate $5 to the Susan G. Komen breast cancer awareness foundation for every new client.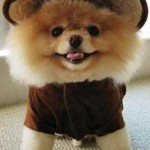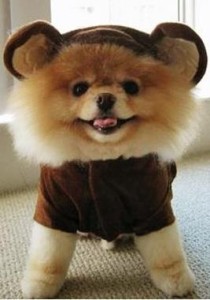 Hey All!  Cara here today – I was finally able to get my laptop out of the paws of the pups so that I can write the blog this week.  Let me tell you, that task was harder than you may think especially after Bear was able to get so much off his chest in his post/vent from last week.  Sophie is practically bursting at the seams wanting to share so many stories with you all as  she is going 2 weeks without being able to write "her blog" but I explained how important it is that I "borrow" her page this week & she seemed to understand (then again I might want to sleep with one eye open tonight, just in case! LOL), but I digress…
Now, back to the purpose of this weeks blog.  Three years ago Jen's Gentle Pet Sitters, LLC & myself teamed up to collect winter clothing for men, women & children in need. Well although it was a beautiful weekend we can all think back to the brutal winter Marylanders endured last year & its safe to assume this is going to be another doozie if you believe in the Farmers Almanac.  SOOO, we are back at it again this year and will be partnering with Sarah's House in Anne Arundel County & Operation BOLT— the Blankets Of Love Tour in Towson MD.  They both do fantastic work and are deserving of any help anyone can give.
We got started a little late last year with the collections so we are trying to do this before the cold hits & people are without sufficient clothing to keep them warm.  We are accepting:
Coats
Gloves
Hats & Scarves
Blankets
Backpacks (a lot of people  don't realize the homeless have very little to their names & the small amount of things they do have, they end up carrying around in trash bags, so backpacks & gym bags are definitely needed)
Hand & Feet Warmers to put inside shoes & gloves (like they sell at sporting goods stores)
and basically anything else you all can think of to help those in need
Let me very honest & tell you that this is beyond near & dear to my heart.  I had moved away from Howard County back in 2003 and when I came back to the area  for a family emergency I found myself with nowhere to stay let alone live & there  happened to be a storm that night that left almost a foot of snow on the ground.  I barely made it to Grassroots Shelter (one of the most amazing organizations) trudging thru the snow in jeans, tennis shoes & a jacket – thanks be to God that a police cruiser saw me,  stopped & took me to the shelter.  When I got there the place was overflowing but I was grateful to be in out of the snow so when they told me the floor was the only place available to sleep I was completely fine with that…and that is where I lived for almost a month on & off between couch surfing at friends.  The shelter had woman & their children there & to see these people with their kids & a bag full of belongings killed me to no end.  So this is how I know how bad it is to be on the streets and the truth is its not always what others think it is.  When you see a homeless person, be honest, one of the 1st things we think are "look at that druggie" and I have learned firsthand that's a total misconception. I will get off my soap box now…lol but just wanted to stress why I feel so deeply about this.
Anyway, the main point here is I know we have a lot of great clients & a lot of great friends & I think we will surpass the collections of the past 3 years this year by getting an early jump on it. I will make arrangements for all donations to be picked up & delivered. All you all need to do is go through your closets & start taking out stuff you haven't used in God knows how long & probably went "out of style" 5 minutes after you bought it with the way fashion is these days but that's ok because believe me homeless people aren't worried about how they look – they're just trying to get through another day on the streets without freezing.
Please call me at 443-878-3883 & I will set up a time to pick up whatever everyone can spare.  Every little bit helps so even if u have a coat or 2 that would be fantastic. We will be continuing the collections through out the winter months so please tell others about this…a flier will be going around AA County & Baltimore areas very soon but word of mouth & social media can do way more than a flier.  Your assistance is sooo appreciated.  Also if you know anyone who needs assistance please let me know & I will do whatever I  can to help them get the resources they need.
Thank you all a million times over.  We can only keep what we have by giving it away folks!
Peace, Love & Fur, Cara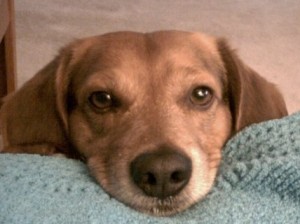 I cannot believe this! I feel so betrayed…how could Mommy let Sophie write a blog without offering that job to me first?? I don't know how long this has been going on but I intend on putting a stop to it immediately.  Let me start by introducing myself. I am Bear…Bear the Beagle & I am 14 years old. My age alone should have been enough for Mom to have realized that I would be the one more suited to write a pet blog, but, NOOOO! No one asked me what I thought about it and I haven't even told Maggie yet (she's a yellow lab & my other sister).  I would've never known about this whole pet blog deal Sophie was involved in had I not gone onto Moms laptop to play a little Texas Hold 'Em (a dog has to unwind after a long day off walks, eating & sleeping you know?)  Anyway, right there before my beagle eyes was  story after story about our family written by Sophie, my black lab/beagle mix sister. I'm not saying Sophie can't write or that she doesn't know what she's talking about, I just think someone a little older,  a little wiser, & a lot more street smart would've been the better choice but hey, that's just one dog's opinion, right?
Let me tell you a little about me. I meet my Daddy Chaz through my old Daddy, Mr. Charles, who saved me from a very bad life in a place called Curtis Bay. When I say a bad life I mean some people were very mean to me. I even had my 4 bottom teeth kicked out by a mean human & was very scared of people but didn't let that stop me from loving others. Its not their fault other people are mean.   Mr. Charles was my Daddy's Dad & we moved away from the place we lived and  in with Chaz back when Mr. Charles got really sick with something they call cancer & they took him to a hospital one day but said he was too sick to come back home to take care of me & I didn't know what I was going to do.  Chaz had just met my Mommy Cara about 2 weeks before Mr. Charles got sick.  He had brought her to our house & I was the 1st one to greet her at the door and even brought one of my socks to her to let her know I liked her. Anyone who knows me knows I love nothing more than a nice soft sock to be able to carry around & lay my head down on it so I only give them to people I really like who are nice to me.  I don't want to brag but it only took about 2 minutes for Cara to fall in love with me because I'm just a charmer like that. Anyway back to Chaz becoming my human…Daddy Charles got very sick & went to a place they call Heaven and it seemed to make Chaz feel a little better that I was like a part of his Dad still here on earth so we really needed each other & that's how I became his.  Soon after that Daddy & Mommy got married and we all moved into a new home together.  Life was good and I was very happy & content being the one & only dog in the house. I was soooo spoiled it was crazy.  Nemo lived with us but he's a cat so he wasn't ever competition for me.  Well the good times just don't last people! As I was going about my life enjoying the ridiculous amounts of love & attention I go all the time, Mom & Dad switched everything up on me. I can still remember it like it was yesterday when they brought home that little ball of whining, barking black fur otherwise known as Sophie.
Now don't get me wrong, I love all other animals & creatures and I get along with everyone but I was 7 yrs old & not very hip on the idea of a crazy ass puppy wanting me to play every waking moment.  I wasn't put here to occupy puppies & I was gonna let Mom & Dad know just that.  Well, lets just say I never had time to do so because what came next would blind side even the smartest pooch around.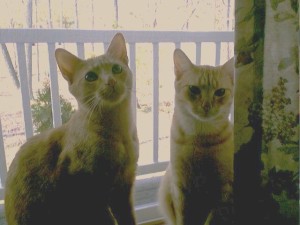 Yup! They did it! They went & got two kittens behind my back. So  not only did I have to share Mom & Dad with Sophie & Nemo already but now with Levi & Samson? You have got to be kidding me…nope they were serious.  Before I even had time to process that  latest betrayal, next thing I know Buddy the Toy Fox Terrier & Maggie the Yellow Lab walked into our house off the street so now we are up to 7 animals if you have been following along & adding. How did I not see any of this coming? I guess I just figured I was good enough to be the only one but Mommy told me not to feel like that. She said I was more than perfect to be their one & only pet but they couldn't turn away other animals who lost their Mommy or Daddy & needed a place like I did back in the day because I wouldn't have wanted them to have left me behind with no one. Mom says we can only keep what we have by giving it away. I know it sounds confusing but it truly makes sense. We might have a little cat fight or dog brawl every now & again but in the end we are all brothers & sisters & family is one of the best things in the whole wide world so I guess there is enough love to go around for everyone.
So in the end family & love always win out & for that I'm very grateful. This blog being done strictly by Sophie however is a different story.  I think we all deserve to tell things from our own point of view & I intend on presenting this idea to Mom at our next family meeting. LOL  Life is funny sometimes you know?  I've learned in my 14 years on this crazy planet that every single thing happens for a reason & there are no coincidences. I've also learned the size of your house doesn't matter…its how much love it holds inside that is the key to happiness.
Thanks for listening to my rants & thoughts…maybe Mommy will like my idea and you all will get to hear from me again. One thing I know for sure is that I know not one thing for sure…Funny stuff!
Peace, Love & Fur, Bear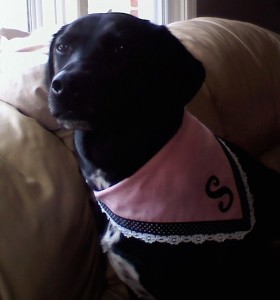 SUUUUUUPER SOPHIE! Hi All!  Where did we last leave off? I believe it was somewhere around high-noon in sharing my daily schedule with you. I know it seems crazy to think that a dog could actually have a schedule but I'm a very Type A pooch…what can I say? I like to know whats going on & when. So, back to some in-depth insight into my busy day… 1:00 p.m.:    Around this time, I have to let Mommy get some work done which is fine except sometimes she gets busy & forgets that I'm starving.  It's been sooo long since my breakfast after all, and I can't just reach into the refrigerator to grab something like humans do. 2:00 p.m.:    Ok, its been long enough and its time for me to bother Mom for some grub.  There are a couple different ways I can go about this (ie: sitting in front of her & staring her down, go find my empty bowl & push it around the floor with my nose until I get noticed, go into the bedroom to get one of my toys and throw it around the living room until it almost breaks something, etc.)  On this particular day I have decided to lay at Moms feet so that she will almost trip & break her neck when she stands up.  Needless to say she was none too happy about this & yelled a bunch of those "bad word things" really loud but the bottom line is…it works 🙂  Presto, food is in my bowl & all is good in the world. 3:00 p.m.:    I've eaten and am full bellied & content. I would go off & take a little "dog nap" now but I know that it's about that time that Daddy comes home from that work place he goes to everyday.  See? A dogs work is never done!  I must go lay on the bed & stare out the window & bark at the 1st sign or sound of my daddy's arrival. I know alot of humans don't understand why dogs feel the need to bark so much but every bark is necessary in our eyes anyway.  Once that big black truck comes down the street I will begin to act like a total & complete fool as if I haven't seen Dad in months.  I will run around the house from room to room crying, whining, barking & crying some more & continue doing so until Mommy lets me run out to greet him. Have you ever seen a human that happy to see another human? Nope..not like a dog does..admit it, your dogs make you all feel like no one on this earth is more important & loved as you. 6:00 p.m.:    Yes, I'm aware I skipped a few hours but that is only because this is the time of day I can really catch some good Zzz's until its time to eat again. I need all the rest I can get so I'm fully prepared to go all out with my begging while Mom & Dad eat dinner.  I'm not sure why they get so upset when I do that but they definitely do.  I'm a dog for Pete's sake (whoever Pete is..lol), begging is one of my best talents. 7:30 p.m.:    Woohoo! Finally time for me to eat dinner of my own.  This takes approx. 2 minutes from start to finish & I hear  Mom saying "slow down Sophie, no ones going to take it from you"…Yeah? Well I'm not going to leave it up to chance & risk it.  The house starts to get very busy right about this time each day as Dad has to get his stuff ready for that work place in the morning.  I figure this is a perfect time to let him know I need to go outside & take care of business..heehee.  I could just go out & do what is needed then go back inside but I feel it necessary to walk back & forth in the same spot about 45 times until I find the perfect place to stop, drop, & pee.  Honestly, we have no real reason for doing this except for the fact that we know it baffles humans & well, we kinda like to do that just to keep you all on your toes.  We thoroughly enjoy leaving humans scratching their heads. We take great pride in it actually. Just being honest with you. 9:00 p.m.:    After a very busy day of barking, eating & pottying, it is time to turn off all the lights & lock the house down for the night. The bed is practically calling my name but I have to take a last trip around the house to make sure all is safe & sound before I can lay my tired body down & get my much needed sleep. I jump on that big bed of "ours" & proceed to spin in circles until I hear "Sophie, for the love of God would you just flippin lay down already!!" Again, I only do this to mess with my humans & it cracks me up that they don't know that.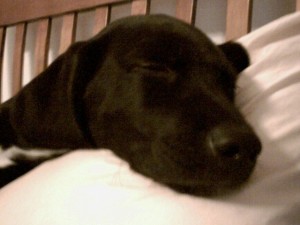 Well, it's been fun sharing "A Day in the Life of Sophie" with you.  Thanks for stopping by to check out my blog. It means alot to me, my Mommy & Miss Jen.  I hope you all enjoy hearing my crazy stories each week as I give you a peek inside the mind of a dog. I am heading off to Dreamland now but will be back before you know it with more antics & antidotes.  As always, give lots of love to your furry babies & be safe.  Peace, Love & Doggie Kisses, Fia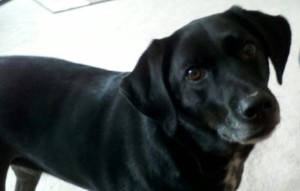 Welcome Back All! Sophie here, back to let you in on the real life everyday tasks that I do on behalf of my humans…it may give you a little insight into why your dogs do the things they do.
Please understand there are some things that must remain a secret, as I will not break "dog code" and must remain loyal to my fellow canines. Now, back to a peek inside my daily journal:
When we last left off I was rousting Mom out of bed to begin our day.  When she is finally up & moving I run around in front of her trying desperately to tangle up her feet causing her to break her neck, or at least that;s what she always yells when I do that 🙂
7:45 a.m.:    Yes, I finally get to go outside and patrol the property (after taking care of my morning business mind you, a girls gotta do what a girls gotta do) and then its a walk to the to top of the driveway to get our paper. This is pretty much the same routine everyday. I like to switch things up but not this early in the morning!
8:30 a.m.:    It is finally time for breakfast or what we call "SnicketySnackety" around here. You have to understand my Mommy to know that she makes up names for everything. She does the same thing when she doesn't know the words to a song, she just throws in something that fits & rhymes, she's really silly & funny like that. She turns the radio on & dances around the kitchen with my bowl in her hand & makes a big ole production of getting my food for me. She must not get that I have been without food since last night & am practically wasting away to nothing! Ok, I'll humor her yet again & dance along while she sings…oh the things I must endure in life.
9:00 a.m.:  Breakfast was fantastic as always, a little dry but what can I expect from dry food 🙂  I must go over to the rug by the front door and wipe my face on it because, well, I don't have thumbs to hold a napkin…and honestly this is kinda fun & it baffles humans & makes them laugh.
9:30 a.m.:    It is time for me to climb into my chair (yes, it is truly mine, no one else is allowed to sit on it when I'm around) and spin around in circles to the right 4 times then to the left 3 then 2 more to the right & then I think I might have found that perfect spot. Okay, thats what I'm talkin…wait, nope…back up & around in a couple more circles and PLOMP I am down & finally content! I'm going to be monitoring my surroundings from this location for a bit of time & at some point it may appear to humans that I am sleeping but do not be confused…I am not ready to pop into action at a moments notice, it just doesn't always appear that way.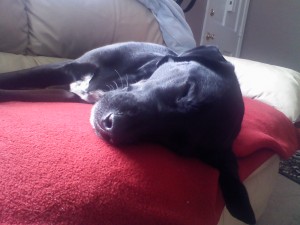 Mommy has to go downstairs & let Bear & Maggie out then she goes & feeds those sneaky cats Levi, Sam & Nemo. She is normally with them for 2 hours or so and I do what I do so well while she is gone. I run from room to room barking like a lunatic at the top of my lungs because I am not getting Moms full attention and well, I really don't care for that fact. I will continue to act like a "flippin fool" until Mom is back doting on me 100%.
Noon:  Mom is back upstairs with me and all is well in the world. She is in the other room making one of those bagel things so I am gong to need to jump off the computer for awhile so that I can proceed to sit directly in front of Mom while she eats & stare her down with the saddest face possible begging for just a little teeny tiny taste – she never falls for it & normally I end up back in my chair after she fusses at me but I'm a dog & I have got to know I gave it my best shot.
Can't wait to catch up with you all again very soon. In the meantime, give your animals all the love that they give you…you humans really are our everything you know. Like I said before, without thumbs we are kind of at your mercy so remember that please. Peace, Love & Doggie Kisses, Fia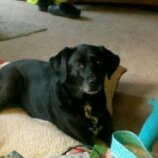 Hey All, It's Cara, a.ka. Mommy, here.  Hope everyone has been well. Sophie has graciously let me use my own computer for a minute.  In case you haven't noticed, we've been gone for a little while (I'm sorry, what? You didn't? Well why didn't you notice?? You never ever notice things anymore & another thing…oh, umm, sorry about that, I don't have a clue where that came from).  Anyhooo, I've had some persistant health issues that have taken me out of commission for a while & I just didn't have it in me to help Sophie out with this/ Have no fear, as the computer is charged up & I am ready to turn it over to Sophie, who told me she is going to be sharing what is involved in her typical day to let all her blog readers into her "personal life" more (she's so dramatic..lol). I told her I thought it was a great idea and hopefully you all will agree…Enjoy!  Thanks for reading…it means alot to Sophie & I both.  Peace, Paws & Love, Cara
I'm baaaack!  So, like mom said, I figured I would let you all into a typical say in the life of me, Sophie.  Now contrary to many humans believe's we proud members of the Canine Coalition do alot more than sleep, eat, potty & bark.  Sure, some do a little more than others but the rest of us are on patrol for our humans at all times.  It may "appear" as if we are sleeping but that is merely a front to our protection detail.  As a matter of fact my day is so busy it won't all fit in one blog so I will have to continue it for you very soon…keep your eye out for it.  Now, let's take a peek inside what "a dog's life" is really like:
4:15 a.m.:    Mom's 1st alarm of many for the day goes off & it is LOUD like you would not believe.  She has to make sure Daddy really gets up for work. I say really because sometimes Daddy likes to get a few more minutes of sleep & Mom has already gone back to sleep & then after a little bit, Daddy wakes up, shouting a few of those "bad words" & running around like his tail-end is on fire.  Before I know it, Daddy is ready to leave, he always makes sure to say bye to Mommy & I & then its out the door & up in that big, black truck thing and flying down the road to that place he goes every morning called work.  House is quiet…time to go back to bed, umm, I mean protection duty while in a laying position. 🙂
6:30 a.m.:    Ok, here we go…Mom's alarm goes off & she reaches over & smacks around until it stops making noise but this is a deception because it goes off again not long after the 1st time. By the 6th time I'm ready to attack the alarm. If you think that is loud for humans you ought to have the hearing of a dog when that thing goes off. It is truly deafening.
7:30 a.m.:    Yes, it has been an hour of the previously mentioned alarm routine & Mom is finally beyond annoyed and ready to move. Alright let's do this! Yeah, get this day going, get our butts in gear & go take on the world! Streeeeetch, yaaawn, full body shake,off the bed & out the…Umm, Mom? Aww, come on Mommy, really? That's it! I didn't want to have to do this but here it goes…back up on the bed I go and right up to Moms face…sorry, but you brought this on yourself…slobbery kisses with morning dog breath outta do the trick…Yup, works like a charm everytime! Now, let's try this getting up routine again. I don't have the luxury of strolling into the other room & going potty in there. I've got to go outside in wet dewy grass which I despise. At this point I could care less. When a girls gotta go she's gotta go & this girl has to go, so I will catch back up with you all a little later. I will continue to share the true story behind a dogs real life. Until then be safe & give your animals lots of love, Fia
We currently have an opening for a midday dog walker.  This person would walk clients' dogs on a daily basis during the midday – approximately from 10 AM through 4 PM depending on your schedule.  Walks are anywhere from 15 through 60 minutes depending on the clients' needs and are usually Monday through Friday.  Must have transportation, flexible schedule and be willing to work on short notice.  Additional work available as a pet sitter too.
Hey All! Sophie here – I'm back after Mommy took over my blog last week – sheesh, sometimes you'd think it was her blog and not mine! That's okay though because my Mommy is one of my best friends in the whole wide world (well at least of the non-furry variety 😉  This leads me to what I wanted to talk about this week…friendship. I thought I would share with you all how my Mom met Miss Jen and how I came about writing this blog.
First I wanted to say thank you to all my "blogettes" who were concerned with what happened after my awful experience with Samson, a.k.a. Ninja Kitty.  Well, my eye finally healed up and Mom & Dad freed me of that horrible cone thing and I can see perfectly again just like nothing ever happened. Don't get me wrong, I still don't trust cats and probably never will but Sam & I have established some boundaries and as long as he stays on his turf and doesn't mess with mine, all remains happy in Homeville.
Ok, now how I met one of my other great non-furry friends, Miss Jen. Back in July of 2007, when I was just a 4 month old pup getting away with anything I wanted (ahh, the good ole days) my Mommy got very sick and found out she has something called "psuedo tumor cerebri".  That means she has too much fluid on her brain & it  doesn't go away like other people. I guess it was kind of drowning her brain or at least that's as much as I understand about it.  I'm a smart dog, but I'm no doctor so I have my take on things that humans go through.  I heard her & Daddy talking about it being very serious and she could die if she didn't have surgery to fix it and I was very scared but tried to be a brave pup. I knew I couldn't do anything to help her which made me very sad & I saw she was scared too so I made sure I gave Mommy even more puppy love than normal.  In August, after she had been to sooo many doctors appointments, she found a really good doctor named Dr. Rigamonte and she decided he was the one who was going to operate on her. First they had to shave all the really long fur off of her head which made her look really funny.  Bear, Maggie, Buddy, "The Feline 3"  & myself got together & I told them everything that she was going through (I had the inside scoop back then because I was living in Mommy & Daddy's room in that darned crate thing). We all agreed we wouldn't fight or tear up the house and that we would give her extra love, at least until she got better. What can I say, we're still animals darn it and being good wasn't easy for us but for Mommy we would do our best!
They kept Mommy in some hospital far away from us for a whole week! I almost forgot what she looked like she was gone so long. Dad got the call that he could go pick her up & we were so happy she was finally coming back home. When they got to the house we could tell she had been through ALOT. She was so tired and had 38 metal staples and a huge cut where her fur used to be and it looked like it hurt terribly. Get this, though…they didn't make her wear one of those cones around her neck like I did after my surgery…what's the deal with that?
Well back to how Mommy met Miss Jen…After having surgery she was supposed to stay in bed for a long time & her doctor told her she couldn't do much of anything but eat & sleep (which to me sounds like paradise but for some reason she was NOT happy about it at all – I may never figure humans out!). Daddy told all of us we couldn't even play with Mommy & we definitely couldn't go for our nice long walks anymore until she was all better which was going to be awhile. I was just a puppy back then & I needed to go out quite a bit because it takes puppies a little while to figure out that whole "potty training thing". Daddy works all day so no one was home to help us & not one of us could figure out how to put those leash things on let alone how to open that tricky door handle to even get outside. So Mom went to work with a big yellow book with lots of names & numbers in it and she found Jen's Gentle Pet Sitters and called. She told Miss Jen the story about her surgery & they made a date for her to come over & meet the whole furry bunch of us.
I can't speak for my brothers & sisters (although I try to alot) but I was pretty scared. I didn't like the idea of a new person coming over to do the things I was used to doing with Mommy but I also wasn't down with not going outside for my walks so I figured I would give this Jen lady a chance. I'm so glad I did because she is one of the nicest humans I've ever met. She came over & let all 7 of us smell her as much as we wanted & she loved on each one of us & took her time to get to know everything about us. She learned all of our little quirks, where each of our favorite "potty spots" were, what food we ate & the most important thing, where Mommy kept those delicious treats we were allowed to have when we were done with our business! She even liked those darn cats that we pups allowed to let live with us – can you believe that? Mommy & Miss Jen set up a time each day that Jen would come over & just like clockwork there she was, right on time, at our door ready to fill in for our Mom while she was trying to heal. Mom even gave her a key to our house and we don't let anyone have one of those but she knew she could trust Miss Jen and has never had a reason not to even when other "sitters" would fill in for her they were all so nice and what Mom calls "professional"
Miss Jen was so patient with me, just like my very own humans & she taught me not to jump on people (they really should have a puppy handbook because I thought that was the way I was supposed to say hi!) and she would walk us in the rain, heat, wind, whatever weather threw at us Miss Jen just kept walking us until each one of us was done & ready to go in for a nap. She & Mom would sit & talk afterwards and found out they had alot in common & pretty soon Mommy & Jen were having their own play dates. It's been 7 years since that bad surgery happened and Moms fur is back and long again and she calls Miss Jen her "bestie" and they talk every single day! Even when we moved all the way from Severn to Cockeysville, Jen has been there for my Mommy and us through alot of other things (including a couple more surgeries – yuck & patooie!) and when Mom & Dad went on something called a cruise for 7 days and one of Miss Jen's helpers came and lived with us 24 hours a day for all 7 days and took such good care of us.
So see how great pets are? Just like the title of my blog this week, not only are pets the best things around but they even can bring brand new friends into your life that you may have never met otherwise. Also, if we had never met Miss Jen, you all wouldn't be reading this now and I never would have been able to share all my stories with you like I get to do on this blog which is something I look forward to doing every week, so I sure hope you all look forward to reading it! Well, time for me to give Mom back her laptop so she can do some work to make some money to buy more of those treat things I mentioned earlier 🙂  I will be back soon as I have so many more stories to share from a dog's point of view of this crazy world. Thanks for stopping by. Peace, Love & Licks, Sophie
Hey all! This weeks blog is going to be a little different.  Something happened the other day that upset me & got me thinking that I needed to share my thoughts for what they're worth.  A friend of mine from high school contacted me this week asking if I knew of anyone interested in a puppy.  She has a female yellow lab that bred with a St. Bernese Mountain Dog and when it was time to find homes for the puppies a family member told her they "really wanted one" and to please make sure she would save one for them.  The puppies were born on Veteran's Day, last November,  and like promised, one of the male puppies was saved for them.  Well here we are just starting April and my friend received a call from the family member stating that she was "allergic to the puppy" all of a sudden & could my friend take it back?!
Let me stop here to say becoming allergic to an animal is a valid reason for not being able to care for it anymore, however, in this particular situation this was an excuse & not the truthful reason, which was, she no longer wanted the responsibility of caring for a puppy anymore.  In my opinion, this is a totally unacceptable thing to do, as she made a commitment when she asked for the puppy from the beginning when it could have possibly gone to a "forever home" as the rest of the litter did.  After hearing the story from my friend I told her I would do everything I could to find a home for the little fella but felt that wasn't enough & that I could make good use of my job writing this blog to just get people to stop & think very seriously before committing themselves to the very serious job of caring for a dog, let alone a puppy.
I just want to cover some of the basic things you might want to consider when thinking of getting any kind of pet but especially a dog. First off I would always suggest saving an animal from a shelter before going in search of pure breeds. Before sitting down to write this I did some research online and was absolutely shocked at the figures given by the ASPCA on homeless pets (I will put a links at the end of the  post for anyone interested in checking them out). Some of this will seem very obvious but I'm going to point things out just in case someone hasn't thought of it
If your heart is set on a pure breed dog, please do your research on what that particular breed requires (ie: size of home, amount of exercising, health issues)
Think ahead – WAY ahead – cats can live to be 20+ years old and certain dogs up to 18 years. This isn't something that is an in the meantime thing to do, it is a very serious long-term commitment.
Where do you live? Are you willing & physically able to get up & shovel a path through snow to let your dog outside to do their business? I can't tell you how many times in Maryland this past winter we have had to do this before we even had time to even truly wake up in the morning. Does it rain alot where you are? If so that means walking in the rain & bringing wet, muddy pawed dogs into your home.
MONEY – I probably should have put this first but I figure it's a no brainer. Do you have the financial ability to provide adequate food for your pet. Even when a dog appears healthy, issues arise & sometimes prescription food is necessary which can be pricey over time.  Do you have money to have proper vaccinations and other veterinary care for your animal? A basic exam can be $50 then add in shots, heartworm & other medications, blood work, etc. and one vet visit can easily become $400. Preventative care is necessary for the sake of your animal so please do not skip this as a pet parent. Then there are the unforeseen situations requiring an emergency visit, and in our area just to have your pet seen by an ER Vet is $85. Our Toy Fox Terrier was very healthy for a long time but then out of nowhere became diabetic & went blind. Insulin runs around $25 then there are the needles which are $25, the vet visits were every month at the beginning until he we got him stable and even then he needed special food which costs a pretty penny.  When our Sophie girl had her eye cut by the cat that was a $1500 surgery and set us back quite a bit. So please remember that young healthy puppy you are thinking of getting will one day more than likely get injured and sadly will not stay a little pup forever.
Are you physically able to provide adequate exercise for your animal? Like humans, dogs muscles can atrophy if not used so getting them out for a walk in all temps & all types of weather is necessary even when you don't feel well. If you're laid up with the flu your dog still needs to go outside and "do their business".
Would you like to get away on a vacation if even for a weekend somewhere in the next 20 years? If so, do you have someone reliable to care for your pet while you are gone? Reliable is the key word in that sentence. You can't just get your neighborhood teenager to come over & let your dog out to potty like you may be able to do if you have to work late perhaps. Pet sitters are fantastic (Jen's Gentle Pet Sitters being the best obviously 🙂 but they are performing a very important service which, like everything else, requires money. When we took a cruise several years ago I had to not only consider money for the trip but also money for someone to care for 4 dogs & 3 cats while I was away for 7 days on the high seas.
The things I have mentioned above are just a small part of what is necessary to take into mind when you are thinking about getting that cute puppy  or kitten someone has available. I'm sure I've left out more than a few things but hopefully I've at least caused someone to stop & give thought to what is required to be a Pet Parent. It is a HUGE commitment and not one you should enter into lightly. Don't get me wrong, being a mommy to  all of my furry babies is so unbelievably rewarding. No one will ever greet you after a long days work when you have just fought traffic for hours & are mad at the world like your dog will. They give me unconditional love when I'm happy or when I'm sad. They don't care if you have bed head, morning breath or a bad breakout. You can't put a price tag on that cute little (or big) face, warm body and wet nose. A pet's love is without measure and they bring can bring you more joy then you would ever know. Losing one is like losing a family member, sometimes worse (hey, just being honest). I just want people to understand the great undertaking they are getting themselves into when they decide to take in a pet and if I have done that with this blog then I'm pleased.  I don't want anyone to mistake this as  a "don't get a pet" blog as nothing could be farther from how I feel. Please if you are interested in getting an animal do your research and I can't say this part enough, please consider a shelter animal first before thinking of a brand new puppy or kitten from a breeder. Contrary to the old saying, you actually can teach old dogs new tricks and if you take time & put the effort into giving one a healthy, happy FOREVER home you will be beyond grateful you did.
Thanks so much for stopping by my blog. Sophie will be back with her antics very soon as she has many more stories to share but I wanted to help a friend out this week so I borrowed her blog to do so. If anyone is interested in a precious 5 month  old male Yellow Lab/St. Bernese Mountain dog mix that is already completely potty trained, great with people & other animals please contact me at cara98chick@gmail.com  and I will send you pics and put you in touch with the person who is looking to find a home for him. Thanks for the idea to write this blog Bubba – we will find you a home you handsome little fella!
This is a great link that I would suggest reading as part of your research on getting a dog:
http://www.cesarsway.com/dog-training/the-basics/Reasons-Dogs-End-Up-in-Shelters-Rescue-Series-Pt1
Here is the link I mentioned earlier with statistics on Homeless Animals in the U.S.  It astounded me & made me sad & a bit angry and I'm certain it will you also. Lets all be a small part of a solution to this by spay & neutering all your pets.
https://www.dosomething.org/tipsandtools/11-facts-about-animal-homelessness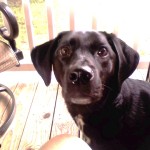 Hey all…I'm back and ready to catch you up on my scary run in with Ninja Kitty Sam.  First off I just want to say I was right (and we all know when a chick is right she's going to let you know about it!)…this particular doggy right here and cats DO NOT mix. Now I've heard some wonderful "fairy tales" at the local dog park of canines & felines living in harmony but let me be the one to tell you, when a cat goes all psycho kitty on you & slices your eye from side to side, it tends to leave a puppy with a pretty sour attitude towards them.
Anyhow, back to one of the scariest moments of my life.  When I last chatted with you kind folks I was telling you I was in the car going very fast to places unknown to me. One could only hope wherever Mommy & Daddy were driving me was going to be a place where eyes can be fixed & everyone could live (and see) happily ever after.  In what seemed like forever we finally pulled up to a place called The Emergency Veterinary Clinic in Catonsville, MD where sick animals can go to get better , and if this wasn't an emergency, than I don't know what was.  Once they got me inside things started moving pretty quick which I was happy about until I saw those sharp metal things they called needles 🙁  A woman they called Dr. Isherwood came in the room and she told Cara & Chaz she was going to take really good care of me but she would need to take me to surgery immediately because my eye looked very bad.  This is when I realized that not only do I not like cats but so far I'm not diggin' anyone wearing a white lab coat either but hey, if she can fix me up then I'll give her a chance.  I can't really tell you much that happened from there on as I was given some special medicine in one of those needle things & I went to sleep faster than when I've just finished a big bowl of kibble.  When I woke up my eye was pretty sore & I figured things didn't go well at all as I couldn't see anything out of it but pitch blackness. I can't tell you how happy I was to hear that was because there was a big patch over top of it – YAY..I still had my eye (no thanks to Samson's attempt to blind me)!
Moving ahead several hours, Dr. Isherwood had pne of her nurse people do some last checks on me and then gave some instructions to Mommy & Daddy on what they would have to do to help my eye heal and I was being allowed to go back home.  Hold it right there…Home? You mean I was going back to the scene of the crime and they expected me to not eat Samson the first chance I got? Wow, they were really asking alot from me weren't they?  Before I could come up with all the "unfortunate predicaments" Ninja Sam could possibly end up in there would be one final humiliating step for me.  In walked a nurse who proceeded to put a big, plastic cone-shaped contraption around my neck which she explained was for my benefit so I wouldn't be able to "bother my eye" for it to heal best.   Well isn't that just the cherry on this already traumatizing sundae?  Seriously, I'm brand new to my home with 3 other dogs that have already been living there together and I'm supposed to put off an air of "cool & toughness" with a big ole cone around my head??   I know, I know…I shouldn't be complaining. After all, my eye was saved & the doc said I should be able to see 100%, plus I really was loving my new Mom & Dad not to mention my nice new home but still…a cone?!  I could just hear the snickers & laughs from the other dogs now. "Oh look at the new kid…and her pretty hat!" Bahahaha  Yeah, this was gonna be a looonngg couple of weeks to look forward to.  On the bright side, maybe this big plastic thing won't fit in that crate they got for me and I'll be able to sleep on that tall comfy looking bed I was told to stay off of.  Hmm, I think this puppy is going to ride this "spoil the injured puppy" train as far as it can go.  Who's gonna be laughing then?
That's all for this post folks. Don't forget to follow me & all my stories to come  because one thing is for sure, in a house with 4 dogs & 3 cats there's bound to be more adventures!
Peace, Paws & Love, Sophia